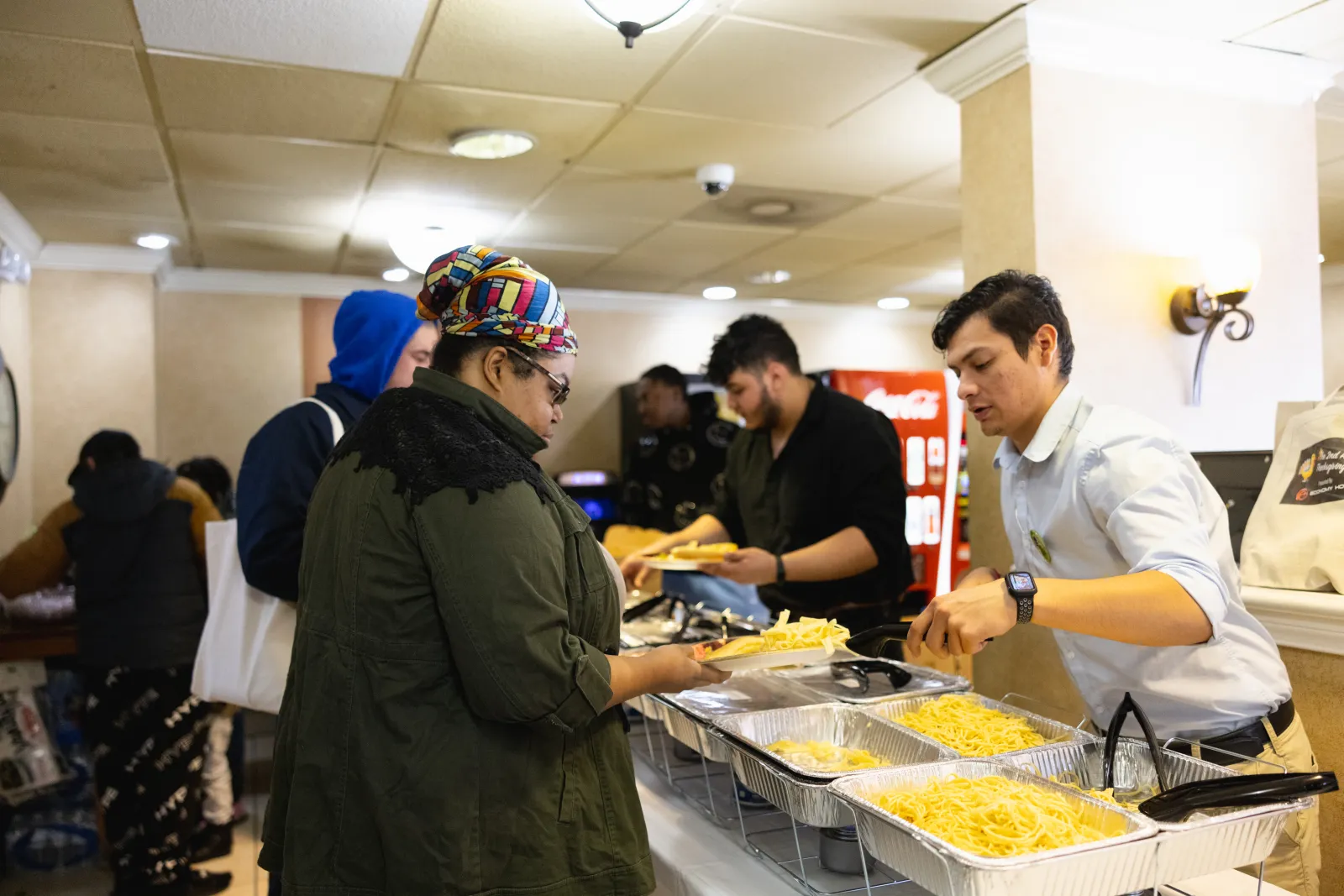 Smiles and joyfulness was abound while the spirit of giving lit up the lobby of Economy Hotel Roswell during a Thanksgiving celebration on November 19th.

The idea was spearheaded by Stablegold Hospitality HR President Shaba Jamal, who always wanted to do an annual dinner event for hotel guests. Her dream came true this year when she partnered up with Olive Garden to serve a buffet type meal to both guests and local community members.
"A lot of our guests have no time to eat properly," explained Jamal, which is why she wanted to throw them a feast they'll never forget. "They're in transition all the time, working hard, with kids, and struggling to make ends meet."
She was definitely comforted when over 100 guests came to enjoy thanksgiving dinner at the hotel.
Olive Garden set up a pasta bar with various selections including snacks and desserts. There were also food banks set up for takeaway.
"I wanted to get these families through a week or two, not just one evening," explained Jamal.
According to Assistant General Manager Monique Jones, guests were very pleased. "It was a really cheerful environment for both guests and staff," said Jones. "Guests liked what we did and hope to see more events like these."
Jamal has already started planning the next merrymaking celebration and looks forward to announcing the details soon.