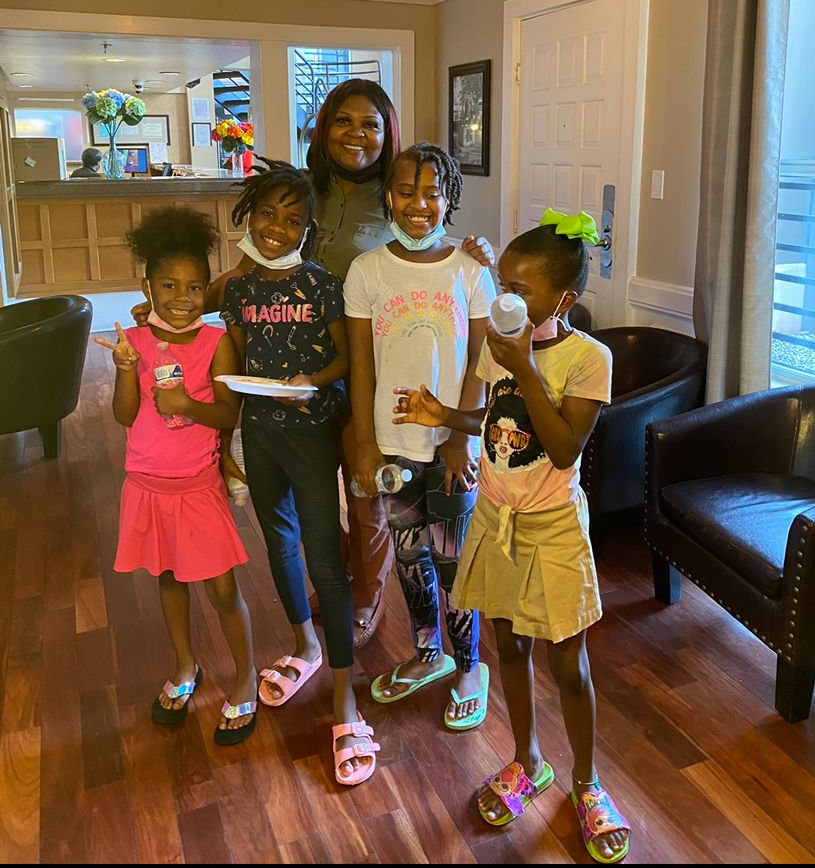 Some of Atlanta's brightest younglings, residing at Economy Hotel Marietta, were endowed with the gifts of Science, Technology, Engineering and Mathematics (STEM) during their Fall break, from Thursday Oct 7 to Monday Oct 11, during a STEM activities camp hosted by Girls Inc. All girls from K4 to Grade 8 living on site were encouraged to attend three fun-filled days of activities that included arts and crafts as well as hot meals served for breakfast and lunch.
Thanks to an ongoing partnership with Girls Inc of Greater Atlanta, Economy Hotel has been hosting STEM tutoring programs and activities camps at its Candler, Roswell and Glenwood locations over the last year.
Economy Hotel Community Relations Manager Donica Davis believes it's essential to give bright young minds productive tasks to work on during school breaks or afterschool. "Girls who grow into educated women can make a huge huge change in their world and communities," said Davis.
Lea Nelson, Girls Inc Lead Program Facilitator, has seen first hand what programs such as these can do for our future female leaders.
"They come out of our programs with a better attitude towards whatever they're going through," said Nelson. "They become more articulate and better able to communicate their feelings, especially on controversial topics."
Nelson also sees how the girls are so inspired from learning about other strong female role models, whom they can look up to, that they soon want to become role models themselves.
Girls Inc of Greater Atlanta Mission and History started with a horrific incident in 1974 when a 9-year old girl from Cobb County was abducted, murdered and then raped. It is believed that the main reason her abductor was successful was the girl's well known afterschool location, at a local laundromat along with other girls in the same neighborhood who had nowhere else to hangout. After learning about the incident, local citizens Irma Glover and Joyce Parker dedicated themselves to establishing a safer place for young girls to come together after school. They lobbied Marietta city council for space at the Cobb-Marietta Center that would be fully monitored by volunteers and overseen by a Board Of Directors. To learn more about their remarkable history, visit
www.girlsincatl.org
.