Local youth residing in or nearby Economy Hotel Roswell need not go hungry this summer.
The hotel has recently entered a partnership with Georgia state to become a host site for serving free meals to all youth in need. As part of the Fulton County School summer food program at Roswell, the partnership allows youth to easily find the Roswell location on the state of Georgia's website so they can get free breakfast and lunch Monday through Friday.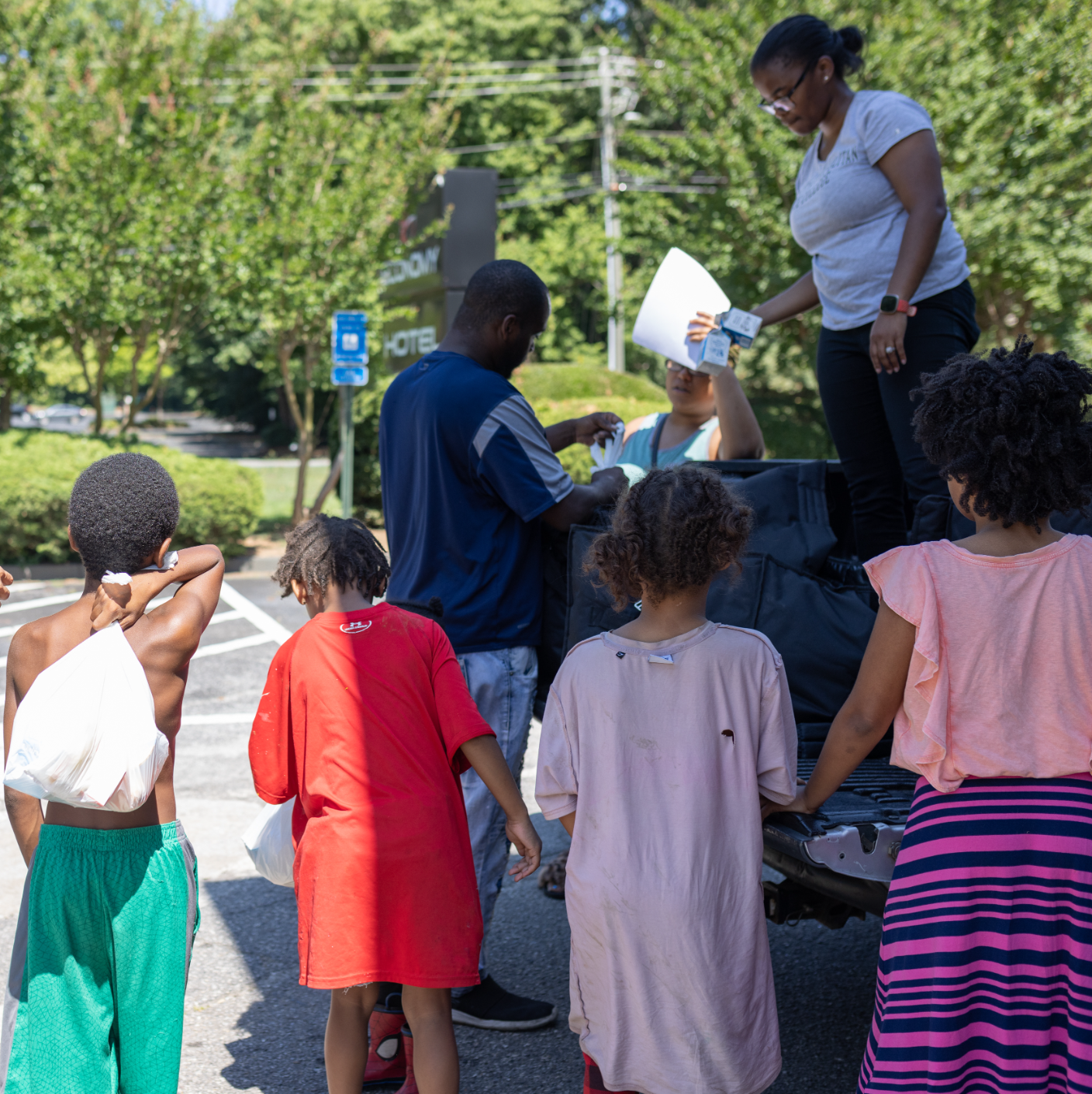 The idea to partner up dawned on Community Relations Manager Donica Davis during last year's summer food program at the hotel, when she saw the overwhelming need for food from the local community. The program last year was intended for youth living at the hotel; yet once word got around, youth from all over the community were showing up to get food.
"I realized these kids only had meals at school, and now that school is out there was no where else for them to eat," said Davis. That's when she sought help from the non-profit organization, Christ in Action (CIA). They connected Davis with Georgia state and helped her to start the application process to make Economy Hotel Roswell an official site.
The process was no walk in the park. "It's a lot of paperwork," explained Davis. "We have to count the number of children coming each day, get their names and ages." Yet she knew the hard work would be worth it after last year's program with CIA handed out 2,000 meals per weak. Sure enough, the application was approved soon after being submitted in February.
Bridgette Hansen, volunteer for CIA, explains that partnering up with Economy Hotel has helped the program expand beyond meal deliveries. "Integrating into the community has enabled us to begin understanding how these youth get stuck in the cycle of poverty in the first place," said Hansen.
Their involvement with local communities has resulted in families requesting the CIA for social assistance in addition to meals. "Now that we understand more about what social services these families need, such as assistance with substance or domestic abuse, we'll be better equipped next time with a team of volunteers on site that can help," said Hansen.