Customer Spotlight
Tiffany Alloca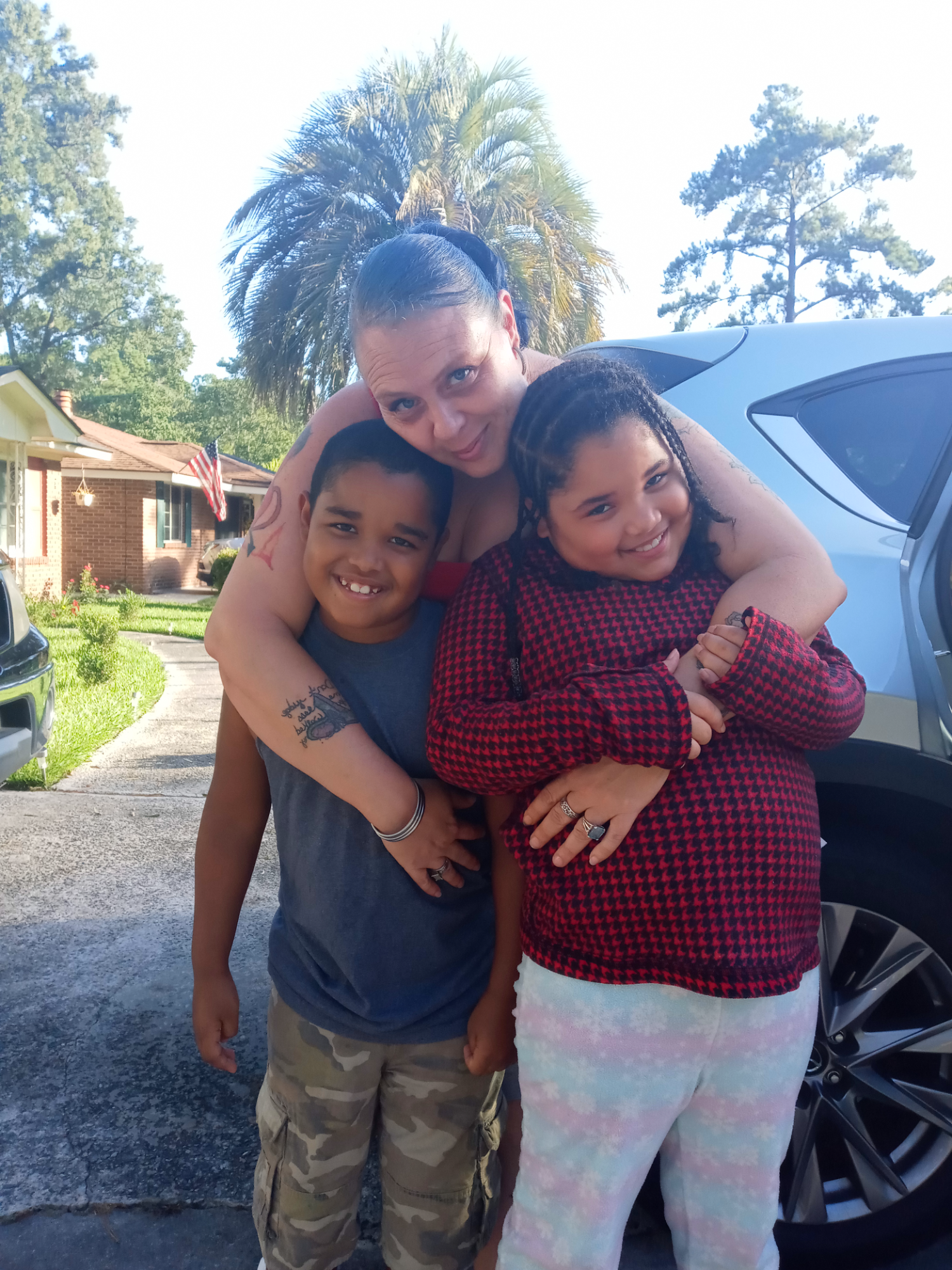 Christmas has been a joyous occasion; New Years Eve celebrations will soon sparkle upon us. And yet, just as we start thinking there's no better way to end 2021, we learn about a long-time guest who embodies the heart and soul of Stablegold Hospitality's (SGH) mission.
Our final Customer Spotlight this year is on Tiffany Allocca, extended stay guest at Economy Hotel Glenwood.
Mother of seven beautiful children, Allocca is no stranger to picking up the pieces and charging forward. She came to Atlanta in 1992 from Key West, Florida, after deciding to join the Job Corps for help with getting her GED. Unfortunately, she couldn't complete the program. That's when she met her former husband with whom she had five children and then became a stay at home mom. Years later, they were divorced and Allocca met her new partner and had a pair of twins.
Adversity struck again when they broke up two years ago and Allocca found herself struggling as a single parent. "Christmas is a real challenge, making sure our basic needs are met is tough," explains Allocca. "Having to do it by yourself, it's doable but not easy."
There's no time to obscure the mind with self pity, explains Allocca. "You just got to get up and put your big girl pants on. No matter how old you are, you need to find your strength and just go! We can't stop when we got children that depend on us," said Allocca.
The ability to save up for necessities has unfurled Allocca's ability to provide for her kids, which is why she appreciates the affordability factor at Economy Hotel. "It's comfortable here, and reasonably priced. It's within my budget," explains Allocca. "There's money left over to get necessities. The kids are happy."
A strong sense of community has also helped them along the way. "Here at the hotel, we all lookout for each other's kids. We all help each other out as much as we can," explains Allocca, who finds the hotel's GM, Michelle Eddiness, especially helpful.
"Whenever there's a problem she tries to get it fixed immediately. She's never rude with anybody and wants to make it comfortable for you."
If you happen to see Allocca and her two adorable twins lounging about the complex, please join us in reciprocating the love with a virtual New Years toast!
Customer Spotlight
Eddie Hill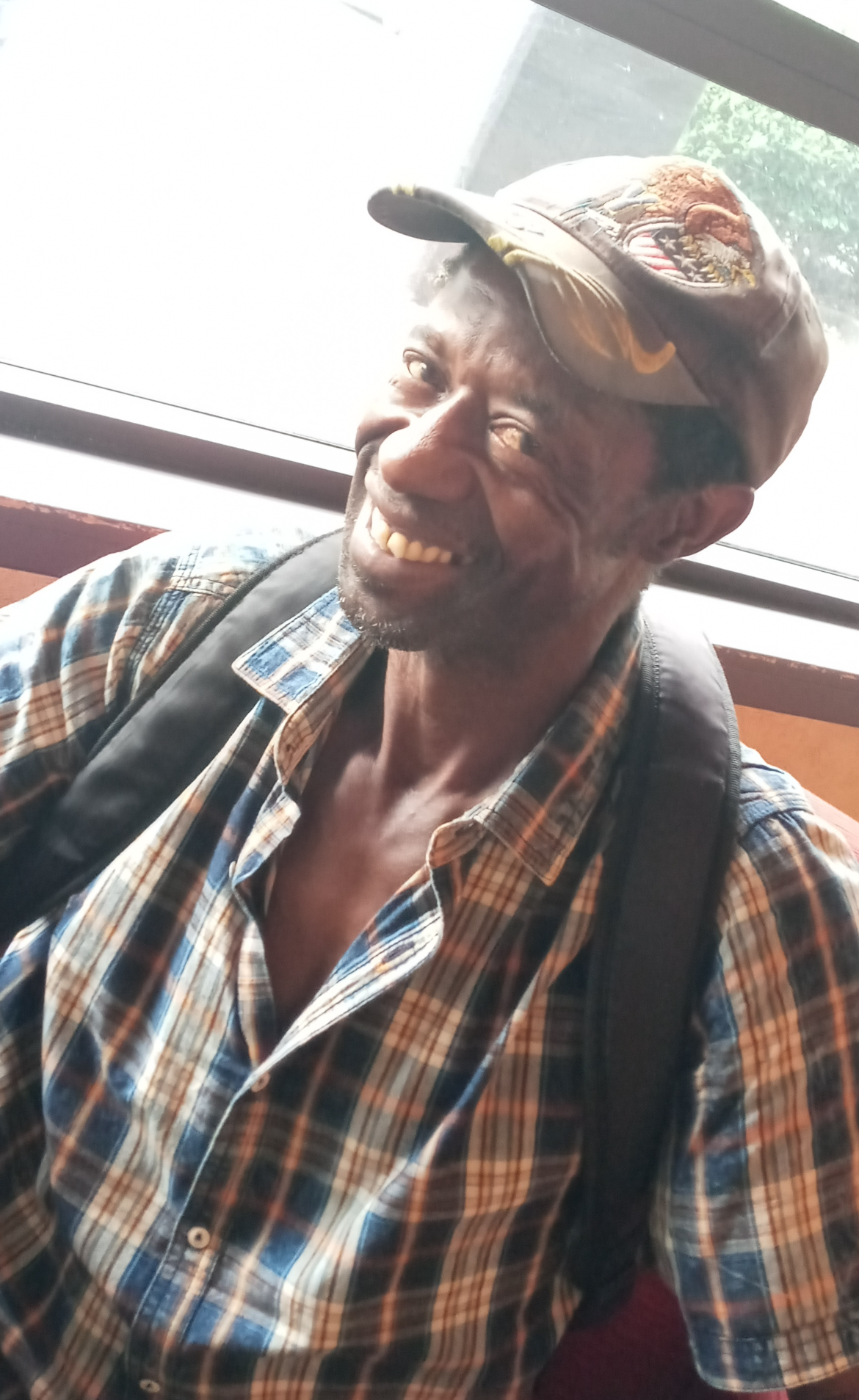 Ever wonder about those amazing, resilient characters we learn about in the movies or on the pages of a great book - how they travel through the darkest of tunnels only to come out the other end, like a phoenix rising? Get ready to meet one such character in this months' Customer Spotlight - Eddie Hill, resident of Economy Hotel Roswell.
Hill had it rough from the start, literally. At only one years' old, Hill lost both his parents in a car accident. "I don't even know what they looked like," said Hill. His childhood memories are bleak, not at all reminiscing of being bounced around in the foster care system and getting singled out at school for being a slow learner.
Ever since dropping out of high school, Hill was incarcerated twice; the first time was for twenty years in Fort Meyers, Florida. "I grew up with bad influences, but I wasn't going to snitch on them," said Hill. "The police gave me an ultimatum and when I wouldn't snitch they put me in jail."
As one can imagine, being stuck in prison for that long hampers our ability to get an education or a job. Yet Hill still tried to start up a landscaping business shortly after he got out of prison in 2002. Unfortunately, just a few years later, he became a victim of identity theft, which Hill believes led to his second incarceration and imprisonment for another six months.
"I was deteriorated from a mental perspective," explains Hill. "Being locked up for that long has an effect on your body." Even still, Hill tried to earn ends meat by doing a few roofing jobs. It wasn't long until his health suffered, and he ended up on disability. A few years later, Hill decided to leave Florida and move back to Georgia where he was born.
Although he continues to find himself under police suspicion because of his incarceration history, Hill is still happy he made the move. "I've been in Georgia now for four years, haven't been to jail yet!" said Hill.
Another reason he's pleased to be back is because of his new home at Economy Hotel Roswell and the support he receives from its staff.
"Whenever I'm feeling bad I go and speak to Candis. She's always in a good mood, it motivates me," explains Hill. "Monique is also very nice to me. They're both a real blessing and my proof that God always kept his hands on me."
If you see Hill hanging out around Roswell, be sure to wish him Happy 50 as he's turning 50 years young this year!
Customer Spotlight
Christina Simms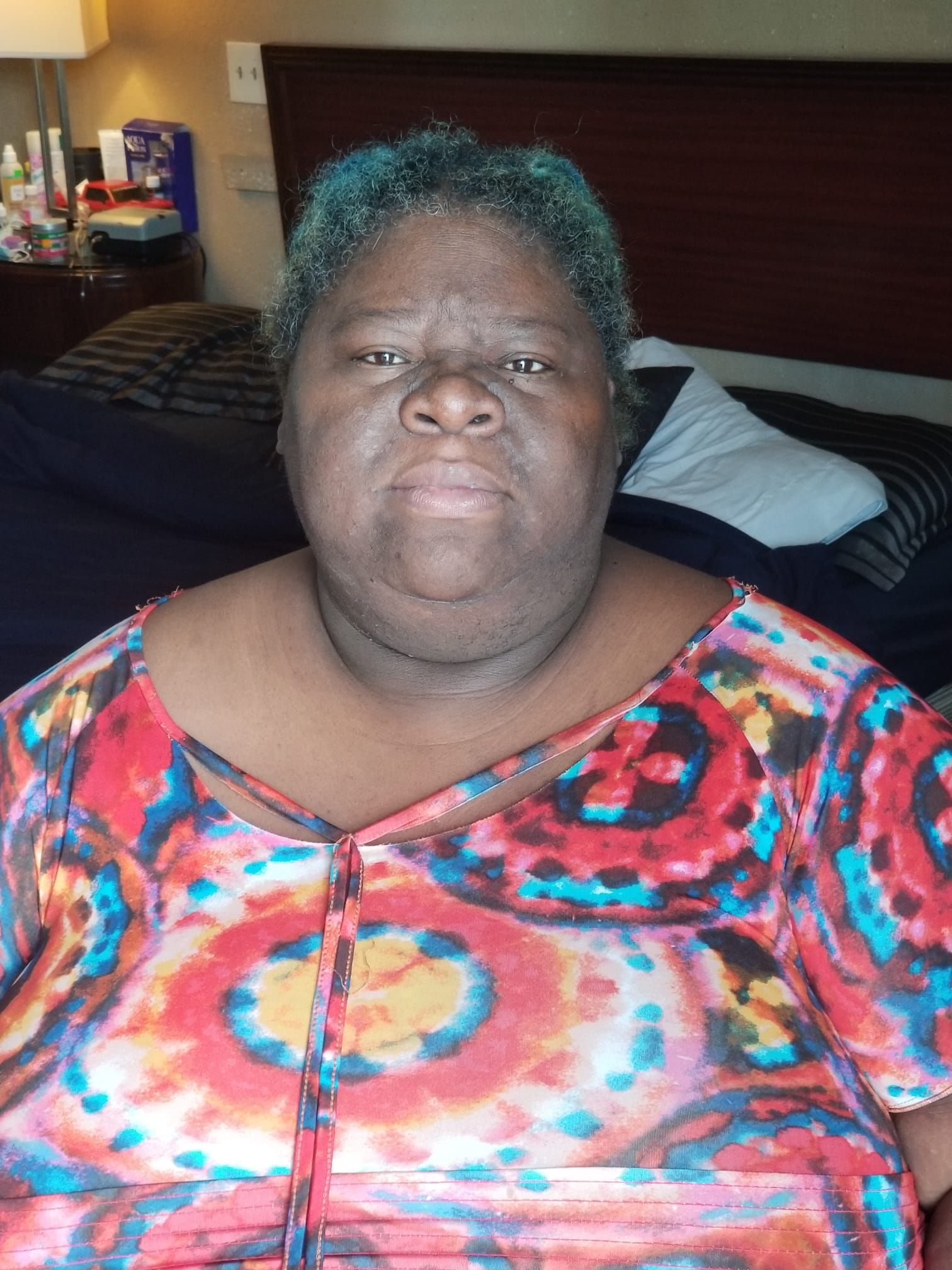 Our next Customer Spotlight is on Christina Simms, who's been staying at Economy Hotel Forest Park, with her two-year old son, over the last year.
Simms and her son used to live with her mom in Clayton County, but ever since Covid hit, she decided the best way to keep her mom and son safe was by self isolating into a new apartment. That's when she walked into Economy Hotel Forest Park and met General Manager Taiwan Mills for the first time.
Simms liked the room that was being offered and took it right away, and says she's been super happy with her stay ever since, especially with customer service. "If there's anything I don't feel comfortable with, Tai straightens it out right away," said Simms. "He always fixes the situation."
"What struck me about Ms. Simms is that she has a very calm demeanor and she's very peaceful. I had no doubt she would be good for the hotel," said Mills. "She's always offering to help out, and pays on time consistently."
Simms also appreciates the security presence at the hotel, which helps make her and her son feel safe. Simms was so pleased with the hotel that she also recommended it to her dad four months ago, who then decided to move into his own apartment at the hotel ever since.
As much as she loves her stay at Economy Hotel Forest Park, Simms recognizes her son is growing up fast and will soon need a bedroom of his own. Now that Covid cases are declining, she's hoping to someday use her savings to purchase a home in Clayton County for her family.
Before she leaves however, Simms is determined to send more customers our way! "When I get good service, I'll recommend them to other people," said Simms. "It's all about saying thank-you for being nice to me, understanding me, and helping me."
Customer Spotlight
Ora Lee Davis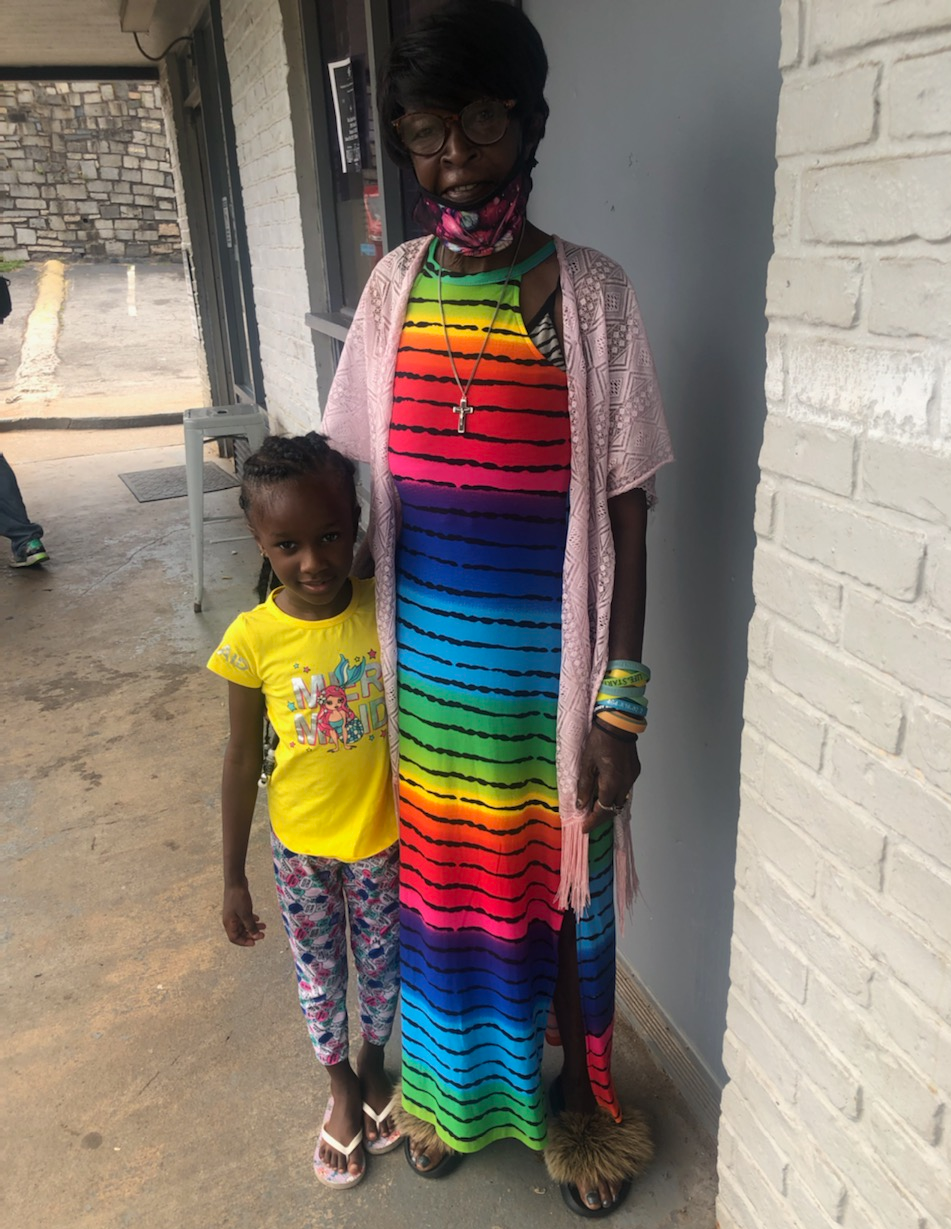 Our next customer spotlight is on one of the most enthusiastic, joyful, positive ladies you could ever meet! Our team at Economy Hotel Candler has had the opportunity to provide her with accommodation and outstanding customer service for the past six years.
"I love this place right here; I've been here for six years and never had any problem," said 76 yr old Ora Lee Davis, now retired after spending over 30 years working hard and long days as a cleaner.
In her spare time, Davis likes to spend time with her 15 great and great great grandchildren. "I ask them to come here only one at a time, it's all I can handle!" said Davis.
She also likes to take regular walks around the property, attend Covington church, and steers far away from alcohol and cigarettes. Davis believes her healthy lifestyle, strong faith in God and willingness to "treat everybody right" is the key to a long life.
"Even the doctor said 'Ora just keep doing what you're doing.' That's how I get all my blessings," said Davis.
Read Past Customer Spotlights!
Customer Spotlight
Call for story ideas:
Who better to shine a spotlight on then our loyal guests who keep us all on our toes? Are you a customer or do you know one with an interesting experience to tell, business to promote, or inspiring story to share? Inform your manager today!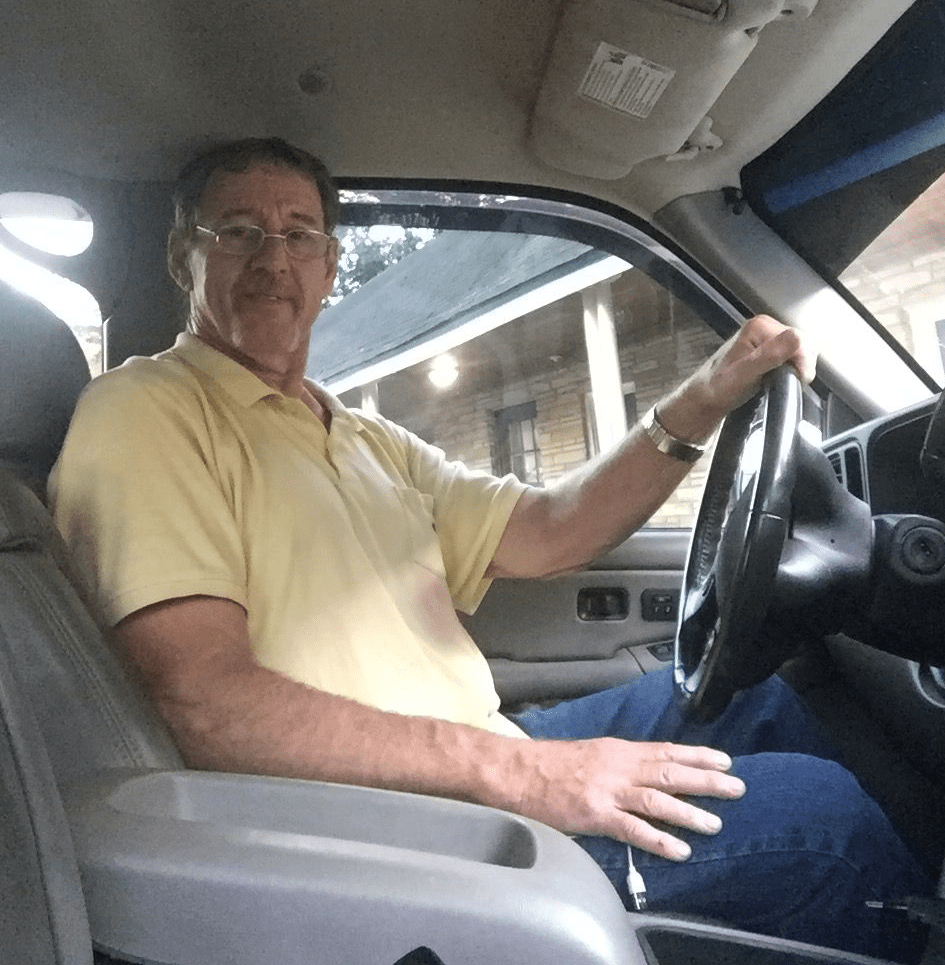 Look no further for this perfectly brave example than Economy Hotel Macon, where our customer spotlight of the month, Kevin Taylor, resides.
It was only six months ago when Taylor, now 64 years old, decided to pack up his belongings in a single suitcase and make a move from Clinch County to Macon. Taylor had recently divorced and decided he needed new surroundings to help him move forward. Bare in mind he was moving away from a 12-year long secure job and close family that included four stepsons whom he helped raise, two nephews and one biological son - all amidst a global pandemic. Can you hear that roar?
"Change doesn't scare me. There's always a fear of losing what you have, but change can also be for the better," said Taylor. "It's an opportunity to meet new friends; make new habits."

Fortunately for Economy Hotel Macon, he decided to ground his paws at our hotel where he makes every single day count by helping his neighbors. In his off time, he provides transport and companionship for the elderly who need a helping hand with the basics, like going to church and picking up medicine/groceries.
Although he encountered a few issues when he first arrived due to repairs being required for his room, overall, Taylor has been a happy and loyal guest. "The girls at Macon are doing a fantastic job getting everything fixed, monitoring our guests, avoiding break-ins. They take care of everybody," said Taylor. "I love it here. The prices are good and people are good."
Exciting times lie ahead for our lion, waiting in the weeds. Taylor is making good use of his time at the hotel to get back on his feet and adjust. Like many of our guests, his goal is to take advantage of depleting property prices while he can, and buy his own house in Georgia.
Customer Spotlight
Call for story ideas:
Who better to shine a spotlight on then our loyal guests who keep us all on our toes? Are you a customer or do you know one with an interesting experience to tell, business to promote, or inspiring story to share? Inform your manager today!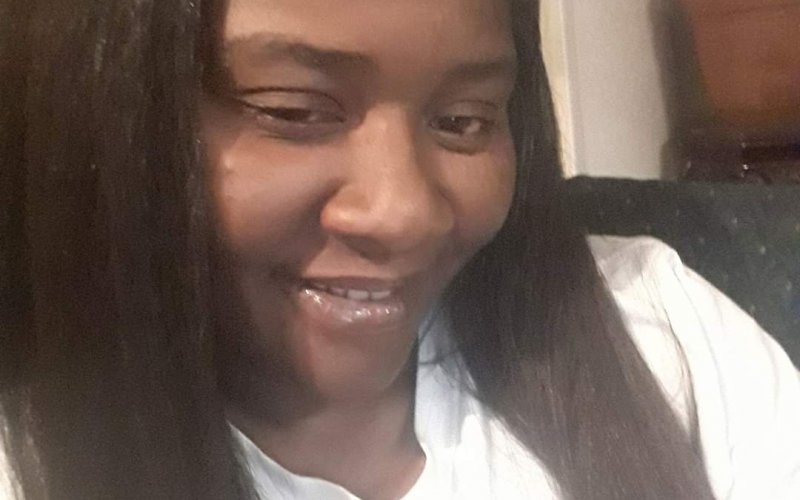 Customer Spotlight!
Today's customer spotlight is on one of Economy Hotel Airport's valued guest, Kelly Hampton!
Ms Hampton has seen her share of hard times, sleeping in a car after her previous residence was ruined by floods, resulting in mould and mildew that caused her and her 12-year-old son a host of health issues.
Since that time they've checked in at Economy Hotel Airport, which is allowing her to save some money to transition into a new home. "I want the kids to have their own space again," explains Hampton, who is on her toes 7 days a week driving her kids and grandkids to school and then attending her day job as Security Officer at WSB-TV 2 News in Atlanta. In addition, Hampton owns a cleaning business as a side hustle.
"She has been working to support all of her family, including taking care of her siblings, mother and children," said General Manager Taiwan Miller.
In December, Stablegold Hospitality presented Hampton with a free week of rent to help her towards her goals.
Upon moving, one thing Ms Hampton will miss about her current home is the friendly staff. "Every staff member has been very nice, honestly. I say that from the heart," said Hampton. "There are days when I'm not feeling good, and by the end of the day I feel better with their company."
For those who need a hand tidying up their homes, Kelly's cleaning service can be reached at 770-744-6013.
See the video
Customer Spotlight
Call for story ideas:
Who better to shine a spotlight on then our loyal patrons who keep us all on our toes? Are you a customer or do you know one with an interesting experience to tell, business to promote, or inspiring story to share? Inform your manager today!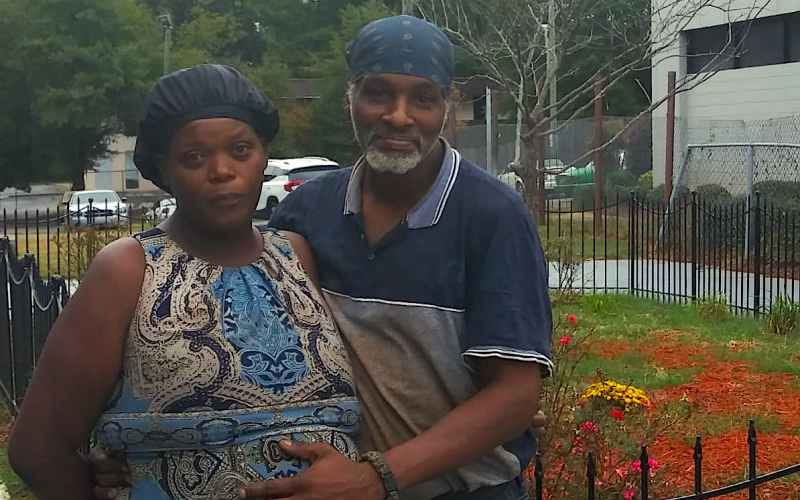 Customer Spotlight!
Our next customer spotlight is on Economy Hotel Candler's long time resident Phyllis Jordan.
This born and bred Atlantan is the mother of four children who, unfortunately, are in the foster care system. In addition, there's a fifth newborn on the way, due in January.
She has been staying at the Candler with her knight in shining armour, Cosmos Thomas, since 2015. Together, they want to save up enough to buy a home that can bring the children out of foster care and provide shelter for everyone under one roof.
"On the inside it hurts, especially when I can't tuck my kids into bed at night and kiss them goodnight," explained Jordan. "That's the only time I'm sad."
Yet this church going lady, along with Thomas, is determined to keep smiling and lighting up each day at Economy Hotel, Candler.
"They're always appreciative of what we have to offer," said General Manager Queen Booth.
Thanks to Booth's consistent patrolling of the property and no nonsense approach to any disorder at the Candler, Jordan feels safe in her current home.
"I like how they always get out of their office, walk around, make sure everyone is ok and check on us" said Jordan.

"And the housekeepers are awesome around here," added Jordan. "Whenever I ask for something they always do it!"
Jordan and Thomas hope to find a new home for themselves in Decatur soon after Number Five arrives.
Read Past Customer Spotlights
Customer Spotlight
Call for story ideas:
Who better to shine a spotlight on then our loyal patrons who keep us all on our toes? Are you a customer or do you know one with an interesting experience to tell, business to promote, or inspiring story to share? Inform your manager today!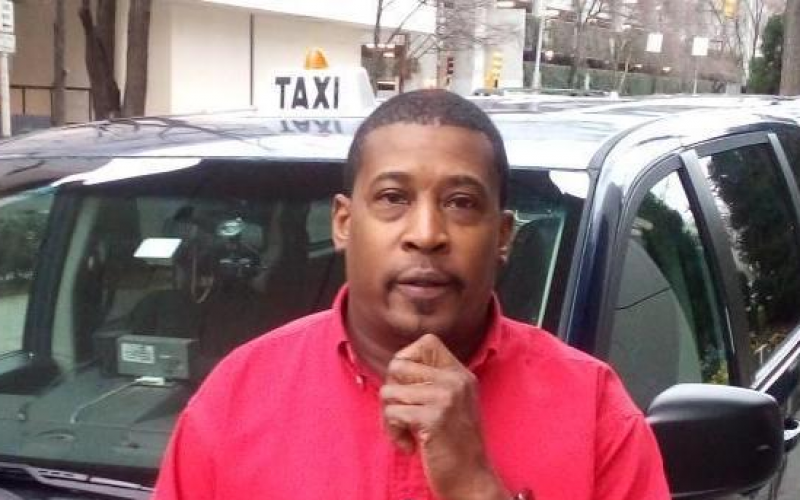 Customer Spotlight!
Today's spotlight is shining bright on Andrew Pless III, one of our favorite customers who has stayed at the Economy Hotel, Marietta for the past five years! One thing he admires about front desk is their quick response time to his calls. "Once I call the front desk with a problem, they get on it immediately," said Pless. "The maintenance team is great. I appreciate that service."
Pless also believes the location he is staying at has worked out nicely for his cab business, which requires him to hussle back and forth from Atlanta Hartfield Jackson Airport every day.
On any evening, Locals can spot him in the neighborhood playing chess with the Marietta Chess Club; wacking a tennis ball at Terrell Mill Tennis Centre, or bowling rock steady at Bowlero.  "Everything is within a mile," said Pless.
Andrew's cab service can be reached at 770-912-7545
Back to top
Customer Spotlight
Call for story ideas:
Who better to shine a spotlight on then our loyal guests who keep us all on our toes? Are you a customer or do you know one with an interesting experience to tell, business to promote, or inspiring story to share? Inform your manager today!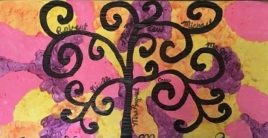 Our next customer spotlight is on Donita Rae Billingsley, who came to Atlanta 17 years ago from Kansas City, Missouri, with her two children and former husband.
Billingsley and her husband had a passion for the hospitality industry and wanted to open up a new restaurant in the city. With a sad turn of events, her husband passed away from lung cancer. Soon after, Billingsley was going through the struggles of being a single mom while working long hours as a teacher in Virginia Highlands. In need of more income, she also started up a successful side business to outsource nannies.
"I didn't think about it. I just thought about my children, and they needed me." said Billingsley. "I wanted things to be better for them financially and mentally."

Last year, however, she had to take a leave of absence after she got hurt on the job with a torn meniscus. At the time, she was renting out a house in Eastland which had major electrical problems that caused the power to overheat. "It was too dangerous to live there and the owner wouldn't fix the issues," said Billingsley.
While looking for a new home, she heard about Economy Hotel from her niece who was living at the hotel. "It's much more preferable to signing a fixed lease term," explains Billingsley, who enjoys the flexibility of "pay as you go." With all utilities included, it became a deal that she "couldn't pass up."
She hopes to see more affordable housing deals, such as Economy Hotel, in Atlanta. "Ten years ago, I could find a place to rent for $800-$900. Now it costs up to $3,000 to live in a nice, affordable area" said Billingsley.
She went on to describe the vicious cycle of poverty so many Atlantans find themselves trapped in before coming to the hotel. "I've talked to people here. It just takes one disagreement with their landlord to be evicted, and one eviction could mess you up for years because you can't get into another lease agreement. There's no 'second chance' rental agreement program," said Billingsley. "We have a lot of people who were in that situation before coming to Economy Hotel."
Billingsley moved to the hotel in 2019, and brought her daughter and mother to live with her. Her mom was previously living in a care home. "She wasn't getting adequate care and it was way too expensive," said Billingsley.
Nowadays while healing from her injury and spending quality time with her mom, Billingsley is saving up enough to own her own home, and exploring her passion for painting.