Employee Spotlight
Marvin Morris, General Manager, Economy Hotel Memphis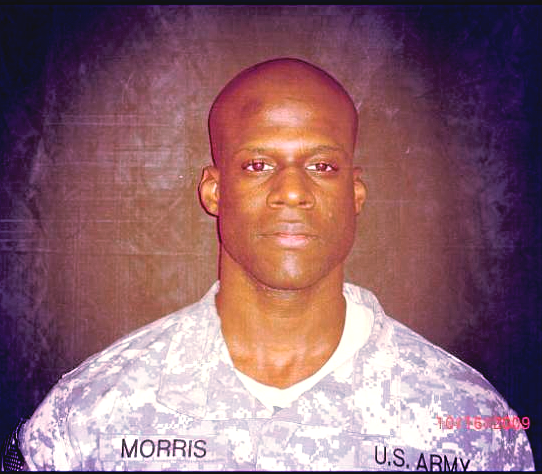 Our next Employee Spotlight shines extra bright on a dedicated member of our team who is also a dedicated member of his local community.

Marvin Morris, Area Manager for Memphis, has seen many dark days before that light beamed. At the tender age of only 13 years old, he lost his 16-year old brother to a shooting incident.
Yet he somehow managed to turn that experience around and became determined to succeed. A few years later, Morris became the first one in his family to go to college on a full scholarship. Then, after also accepting an army scholarship, he won various awards for military service.

For Morris, the military fulfilled his passion to serve his country. Consequently, this experience also inspired him to continue serving his local community. "Whatever I could do to defer people from experiencing loss and not having family support, that's what motivates me," explains Morris.
Since then, Morris has worked and/or volunteered for non-profit organizations. Last year, for example, he joined Urban Connected Atlanta, a non-profit that feeds over 300 families per month.
His background and experience caught the eye of Ron Davis, Vice President of HR. Soon thereafter, Morris was recruited for the role of General Manager at Economy Hotel Atlanta in July, and then transferred to Area Manager for Memphis in October.
"He motivates and mentors our guests and employees," said Davis. "He's an advocate for the people and inspires them to be a better version of themselves."
Morris confirms that his passion to serve the community and career aspirations continue to align. "It's a big deal knowing that you're helping people achieve sustainability, where housing is one of the least of their concerns," said Morris.
In his spare time, one can find Morris continuing to serve with Urban Connected in southeast Atlanta, finding joy in bringing nourishment, mentorship, and dignity to those who often fall short of the bare essentials, such as food and security.
Employee Spotlight
Edison Montes, Virtual Assistant, Corporate Headquarters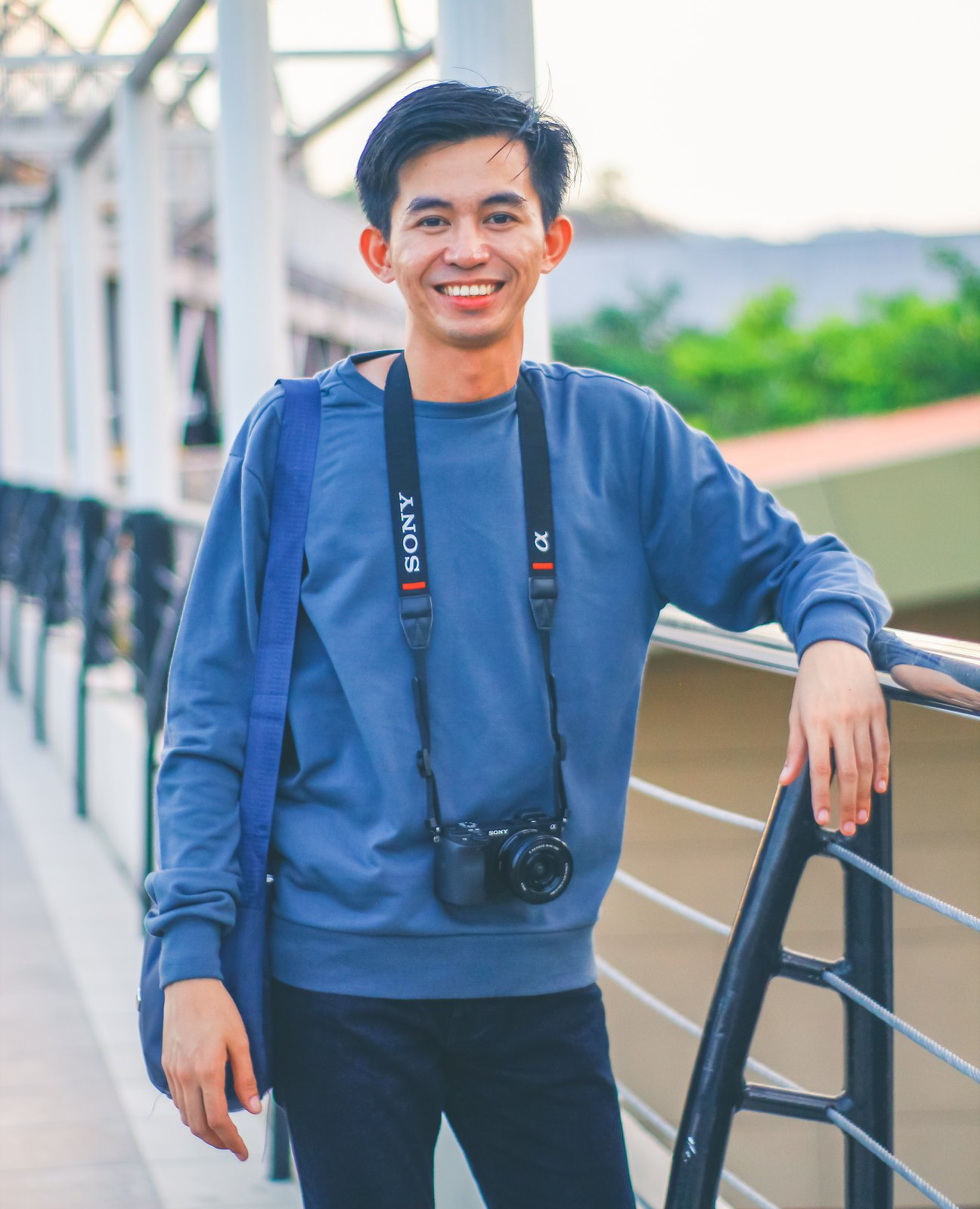 Our next Employee Spotlight shines on a young starling who started working for Stablegold Hospitality (SGH) a few months ago. Edison Montes, 27-years-old, is SGH's first full-time Virtual Assistant (VA) based out of the Philippines!
While growing up, Montes watched how keen his brothers were to gain an education, with all of them studying abroad, and then gained a competitive streak of his own. When he became a young adult, his ambitious spirit led him to participate in global mechanical engineering competitions sponsored by Shell, where he was tasked with designing and building a futuristic electric vehicle from scratch. He continues pursuing his passion for Mechanical Engineering by completing his Masters Degree in this field.
Montes finds that working as a VA allows him to continue his education and bring his engineering talents to the job. For example, he recently found a way to save SGH eight hours of manual labor, per day, by automating its daily advertising.
"He's also working on automating metrics and text messages for our clients," said Jasmin Dossani, SGH Sales and Marketing Manager. "There has been a positive outcome with whatever I or Ali or Ron has thrown at him; he's been an amazing addition to the company."
What he loves about being a VA in general is the flexibility it offers. Night time hours for SGH, for example, are day time hours for him, which allows him to provide front desk telephone coverage for all our hotels after hours.
On the job, Montes also appreciates learning the real world lessons that a formal education can't teach him. "I've learned there's a big difference between management and leadership," said Montes. "Being a good manager means you are closely monitoring services and operations and being hands-on. Strong leaders, on the other hand, are also strong visionaries. Solely focusing on that vision distracts us from producing the product or service we want to offer."
Montes is determined to become both a good manager and leader. His own five year vision has him continuing to work as a VA while starting up a side business that designs Software as a Service (SAAS) solutions to benefit all his clients.
June 2022 Quarterly Spotlight
David Williams, General Manager, Economy Hotel Forest Park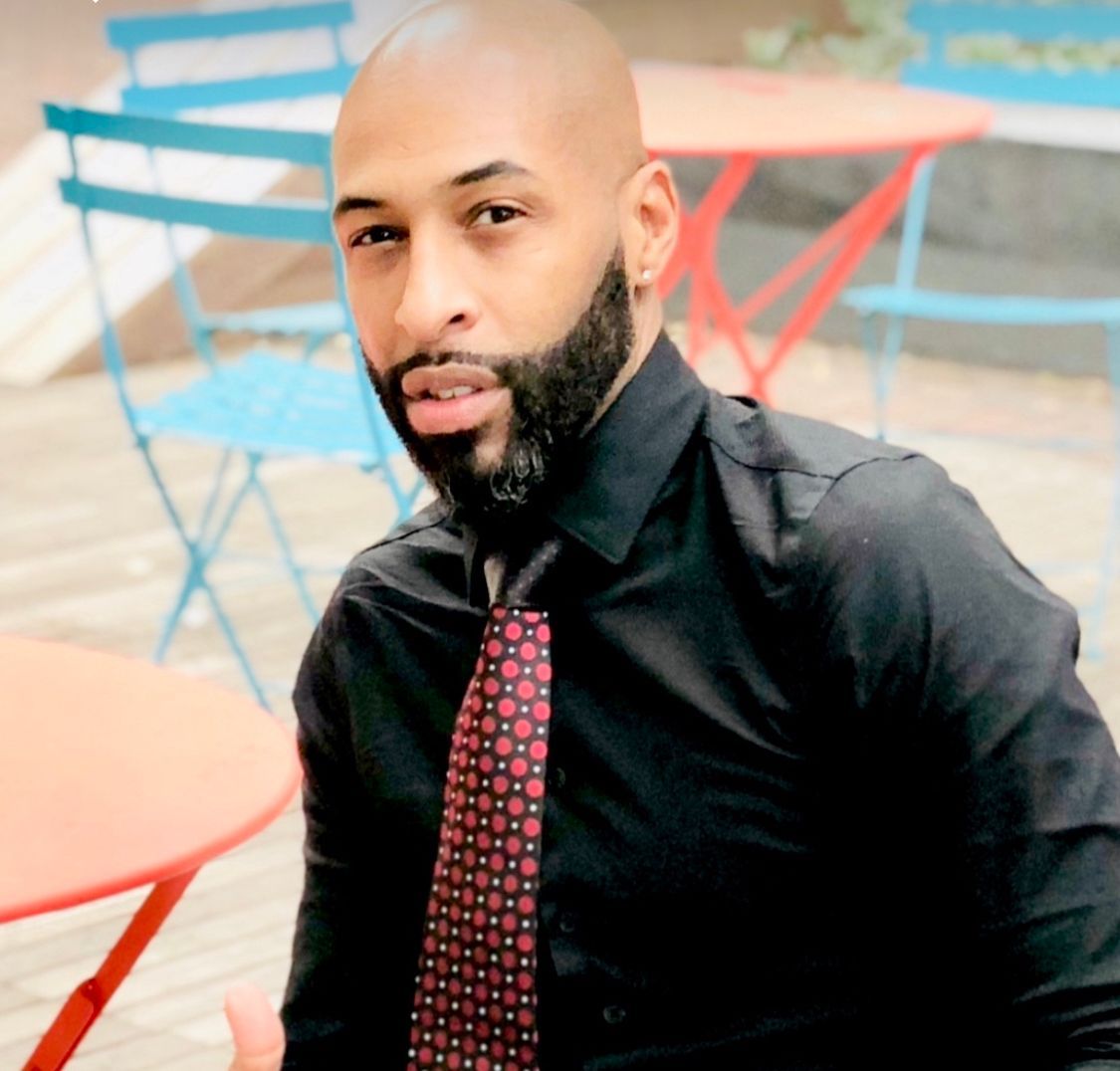 Our next Quarterly Employee Spotlight is on someone who knows the meaning of endurance!
David Williams, General Manager of Economy Hotel Forest Park, has seen what the dim side of an economic recession looks like.
He moved to Georgia (GA) in 2016 hoping for better prospects after the recession in the north led to him being laid off by his former employer.
He was told he had a new job lined up for him in GA, and all he needed to do was move. Once he relocated, he was advised the position was no longer available.
For the next three months, Williams would get up every day at 7am and keep applying for jobs. On average, he attended three interviews per week; however no job offers came in.
"It becomes quite discouraging. You try to stay hopeful and put out your best, yet no one is calling back. "
Finally, after months of not letting up, Williams caught a break and was hired by a credit union in Georgia. Three years later he was hired at Economy Hotel Forest Park as a Front Desk Supervisor. The resilience he learned during his period of unemployment became an asset; so much so that he was promoted to Assistant General Manager at Glenwood two years later, then promoted again to General Manager of Forest Park in May of this year.
Area Manager Roger Sawant is very proud to have Williams on his team. "David knows that customer service and revenue are our top priorities, and balances them well." said Sawant.
Williams believes that it was his dark days of unemployment that now helps him empathize with the hotels' clientele. "I understand why they're angry or depressed. They can't do what they want to do. They've made mistakes and can't move forward because the system works against them in many ways," said Williams. "I always tell them to hang in there; they've got a better day coming."
March 2022 Quarterly Spotlight
Skylar Jones, Front Desk, Economy Hotel Memphis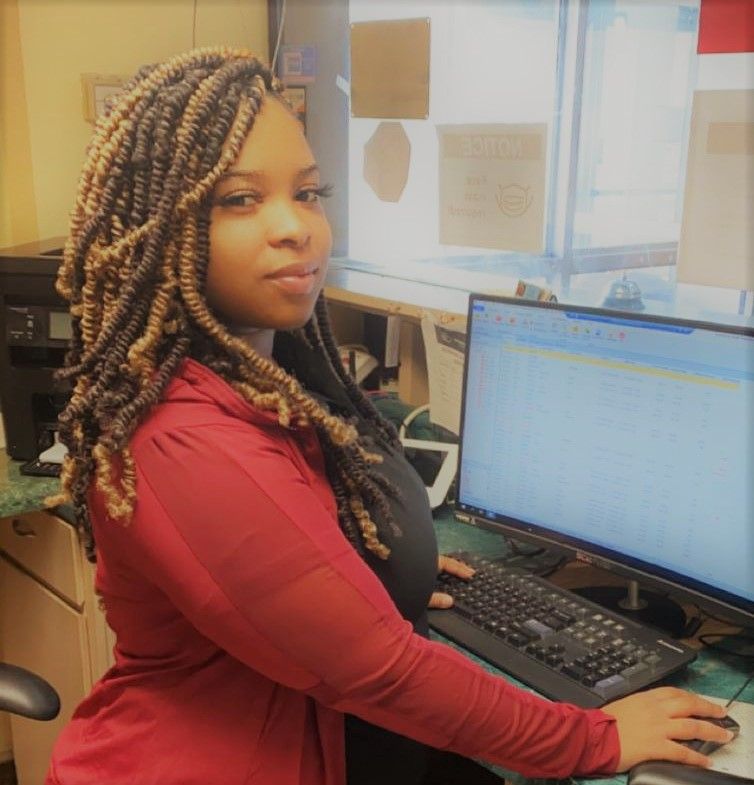 Our next Quarterly Customer Spotlight shines on Skylar Jones, a young lady who joined the Front Desk team at Economy Hotel Memphis soon after it opened in 2020.
Jones is well known for her commitment to getting the job done right, said Courtney Dukes, GM for the hotel.
To help us get to know this ardent worker a little better, here's a sneak peak at some of Jones' faves - both personally and professionally!
Work Favorites!
1. What is your favorite aspect of working for Economy Hotel Memphis?
Being able to see growth and being a part of it. I came to Economy Hotel Memphis a month after it opened. Just seeing how far we have come with renovations and getting our hotel in order makes me proud.
2. What team accomplishment at Economy Hotel Memphis makes you the proudest?
Our ability to work together and alongside of each other daily. Every department is helping each other out and accomplishing whatever goal it is we set from day to day.
3. What personal accomplishment at Economy Hotel Memphis make you the proudest?
I've learned my environment and guest needs well enough to be productive day to day, shift to shift.
4. If you were a student looking for a teacher, which staff member at Economy Hotel, management or otherwise, would you choose and why?
I would most likely choose Ms. Courtney. She reassures us daily that although she's our manager, she's also working alongside of us. She delegates us tasks and shows us several ways to get them done. When problems come about, she goes out of her way to give answers or solutions no matter how far up in ranks she must go.
5.Why is your favorite Economy Hotel guest your 'favorite' guest?
Mr. X is a guest who has been with us since we started here. Between the change in leadership and the renovations going on throughout the hotel, he helps us see things from not only the business view, but our guests view as well. And with the different problems we deal with daily here at the hotel, he reminds me that no matter my job title or description, I still deserve to be treated kindly, as a human being.
Exclusive Favorites!
6.If you could have dinner with any real person, dead or alive, who and why?
My aunt who died from COVID May of 2020. Just to talk with her on the many things that have happened since she passed. I would love to see her face knowing that I've started a family now, I'm in school and kept a job longer than a few months. Just to let her know that her and my mom did a great job raising me and my siblings.
7.What's your favorite word in the English language, and why?
Compromise. It simply means acknowledging, understanding, and meeting each other halfway. Everything could work because of it. Compromising or simply having the will to compromise will take you far in this company and just life in general.
8. When you're at karaoke, what's your favorite song to sing and why?
I don't usually have a specific song but a specific artist, which is Keyshia Cole. Any mood you're in or situation you're dealing with, she had a song perfect for it.
9. What were your favorite fads from when you were a kid and why?
Butterfly hair clips and necklace chockers. I always have embraced my girly side, and my mom was big on keeping our hair done. So naturally anything I thought enhanced my outfit or hairstyle, I fell in love with!
10. Who is your favorite TV/movie character and why?
Victoria on Station 19. Despite losing people she loves unexpectedly, she manages to continue day after day, shift after shift. She really enjoys life! And even while being the "average" team member / fire fighter, she manages to shine and bring change to her team and station.

December 2021 Quarterly Spotlight
Donica Davis, PR Foundations Manager, Corporate Office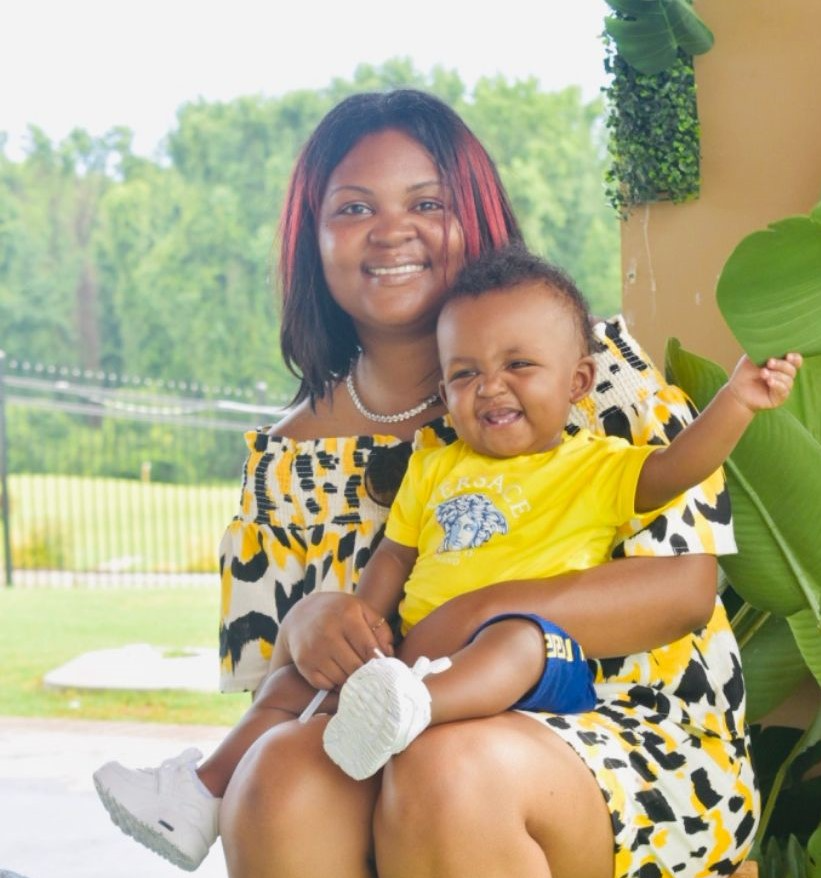 Our next Employee Spotlight is on a team member who's role embodies a core part of Stablegold Hospitality's vision - giving back. As the PR Foundations Manager, Donica Davis is amplifying SGH community outreach to a whole new level!

Davis comes from an exciting background in media and community relations. Her previous gig was with WJBF news station in Atlanta Georgia as their Marketing Assistant Manager, where she worked on similar initiatives such as event planning and community drives.

Community service has been an underlying theme throughout her career, which started with Donica's first job at Hertz Rent A Car. "I find them so much like SGH because they have a strong focus on customer service," said Davis. "Jobs like these teach us about how to build relationships with the customer; how to keep a bond, be trustworthy, stay optimistic."

SGH CEO Ali Jamal observes Davis has a passion for helping those less fortunate, and goes on to explain how it was a major selling point with her recruitment. "Helping others is an essential part of what we do," said Jamal. "Donica's empathetic approach towards our customers helps us ensure we give them a hand up through initiatives that can be life changing for them."

Davis is also appreciative of other core business skills that her role exposes her to, such as the art of negotiation. As a recent example, Davis was required to negotiate more time for planning our annual Top Golf event. It was a tough task for Davis as the venue owners were insisting on holding the event earlier, yet she was able to help them understand that, sometimes, planning for perfection takes time. "Once we did get extra time for planning, we were able to prepare additional swag, food, gift cards, and so much more, which gives everyone a much better experience," explains Davis.

When she's not busy working on events for SGH, Davis also likes to attend events of her own, especially if it's with her son Vacaro. Don't be surprised if you catch them petting goats at Zoo Atlanta or gobbling up some lobster mac n' cheese at Poor Calvin's.
September Spotlight
Paul Thornton, General Manager, Economy Hotel Covington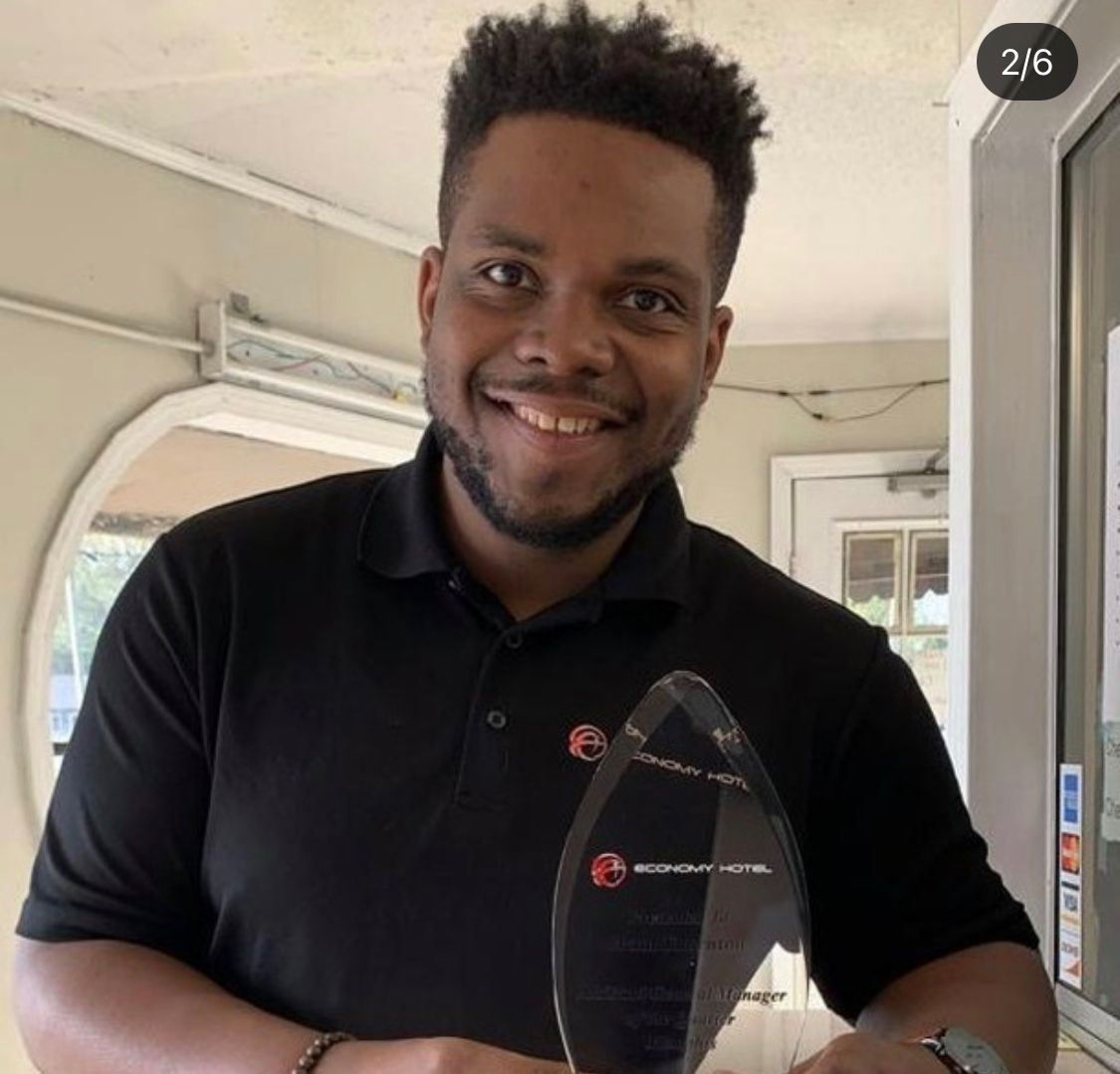 Our next Employee's Spotlight of the Month is on someone with a true passion for hospitality, Paul Thornton, General Manager at Economy Hotel Covington.
Although he graduated with a Masters in Criminology, he enjoyed the side gigs that put him through college much more then he enjoys working in the field. Those side gigs were primarily in retail management, such as restaurants and movie theatres, where he got more of a chance to socialize with people.
He also tried working in the field of criminology at a mental health facility, however when he saw the ad for an Assistant General Manager (AGM) at Economy Hotel Memphis, his true passion for people came calling again. Thornton landed the AGM role shortly after his interview, and performed so well that he got promoted to General Manager at a newly acquired location in Covington Tennessee in May.
What he likes most about his new role is how, at times, it requires him to wear multiple hats. Thornton believes the situation has helped him master one of Stablegold Hospitality's core values - continuous self-improvement. "I don't have someone here to help me out at every hour, which pushes me to train, coach, and motivate myself to do what needs to be done on my own, and on time," explains Thornton.
Area Manager Courtney Dukes confirms Thornton is always "eager to learn and improve," and is someone with "a personality that blends into any ecosystem."
Moving from the city where he grew up to a small town where he didn't know anyone certainly pushed Thornton to discover a new ecosystem that he needed to blend into. He believes living on site at the hotel has really helped him to embrace the small town experience.
"It's a great town, and a different culture from Memphis Tennessee," said Thornton. "No matter where I go - Walmart, Wendy's - everyone knows my name and where I work. You meet people way faster."
Opportunities for new experiences and professional growth appear to keep our GM in gratitude mode and well deserving of a spotlight. "My role means a lot to me, I don't take it for granted," said Thornton. "I've searched high and low for something that's challenging and rewarding, where I also feel safe and valued."
August Spotlight
Courtney Dukes, General Manager, Economy Hotel Marietta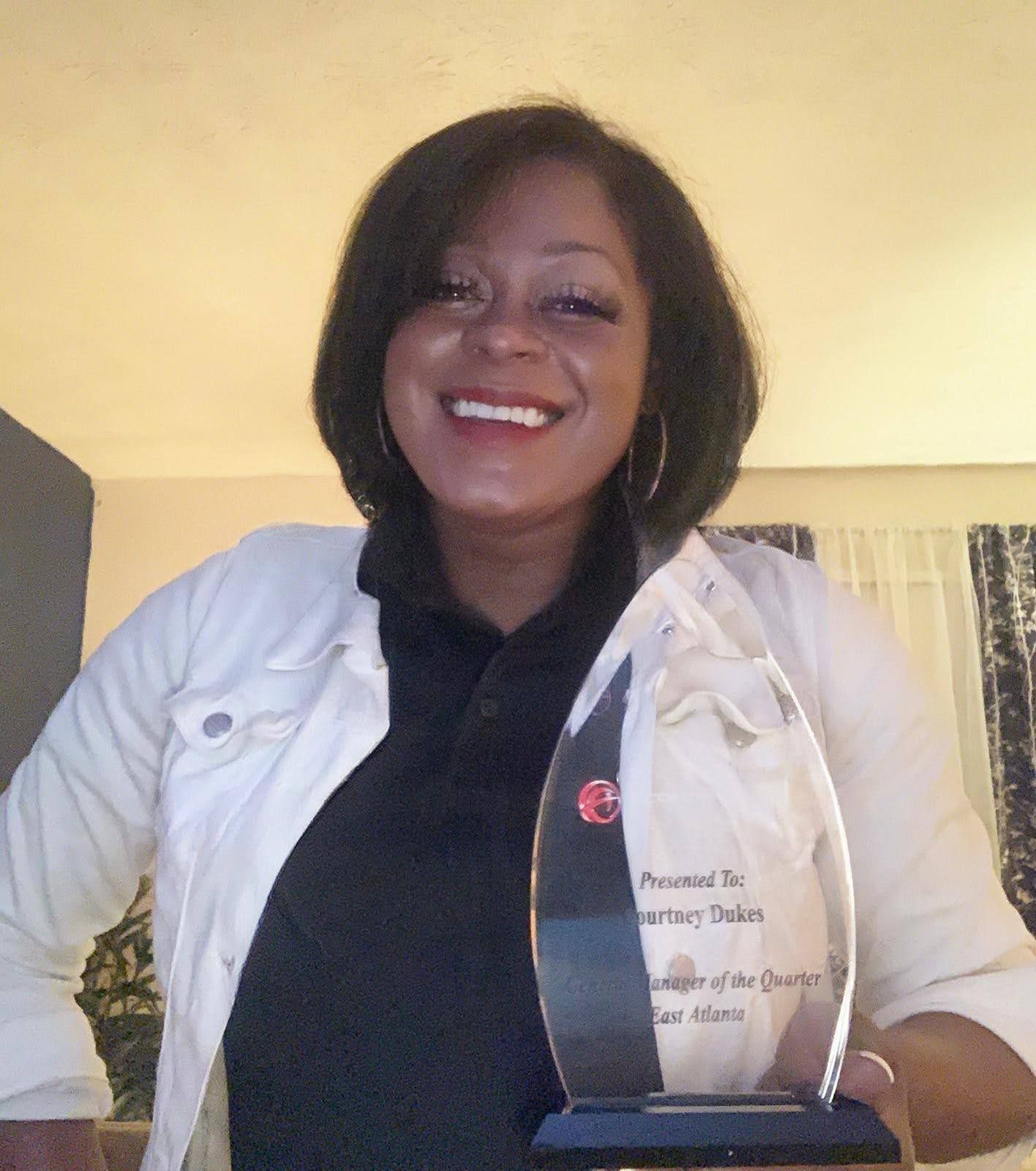 Our next Employee Spotlight of the month is on a young lady who knows exactly what she wants! Courtney Dukes, General Manager for Economy Hotel Marietta fell in love with the hospitality industry at a very young age.
Her first job, at 16-years old, was front desk at a franchise hotel in Mississippi Alabama, where she was born and raised. She knew right there and then that the hospitality industry was for her. "I like people and being able to communicate with them, especially in our segment. A lot people just need someone to talk to," said Dukes.
Straight out of college, after studying business, she moved to Nashville Tennessee for an opportunity as GM with the same franchise. In 2018, she landed another GM role with Economy Hotel Atlanta, and then later got promoted to GM for Economy Hotel Marietta.
One reason she decided to make a move was because she enjoys the diversity among and equal opportunity provided to staff. "Stablegold Hospitality is a melting pot to me. I look at it like the city of San Francisco - it has all walks of life. We have the LGBT community, black/white, older/younger, foreign/home grown," said Dukes. "We simply can not be anymore diverse!"
She respects how all staff are given the same opportunities to succeed, regardless of their background or experience. "Only you can set yourself up for failure with us," said Dukes.
Dukes loves how SGH's mantra of equal opportunity spreads over to its customer base like a warm, comforting blanket, wanting to ease the discrimination they were likely dealt before walking through the front door of Economy Hotel.
EOS Integrator Ron Davis admires Dukes' passion for customer service. "She knows how to relate to our guests," said Davis. "She uses humor and personal experience to completely dissolve any troubling guest situations. Guests who may have had an issue previously will soon walk away smiling and laughing after speaking to Courtney."
"Everyday, I convey to our staff that we deal with a different client base. They're facing hardship and come to us for hope. It's a beautiful thing we're here," said Dukes. "If they come in grumpy, they don't have to leave that way. Don't match that energy, beat that energy!"
July Spotlight
Danu Lane, Front Desk, Economy Hotel Roswell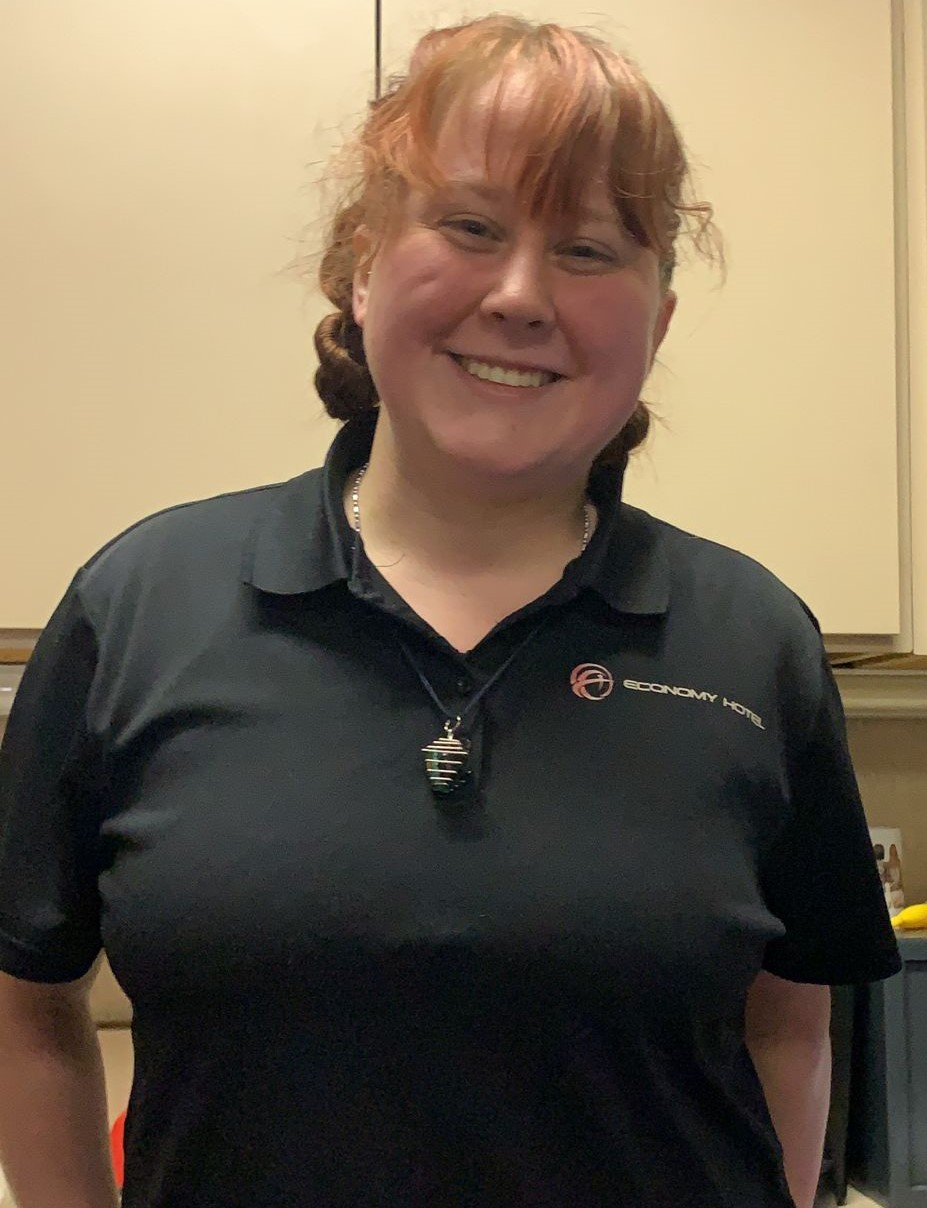 This month's Employee Spotlight is on one of our newest team members, Danu Lane, who has joined us on Front Desk at Economy Hotel Roswell.
Only four months into the job, Lane is known for showing major initiative by learning about tasks outside her current role.
"She's always eager to learn new stuff and has a lot of potential," explained Area Manager Roger Sawant. "She has great customer service skills. I get good feedback from all our guests. She even checks all the rooms for maintenance and ensures we get all necessary sign-offs."
Learning new things comes as easy as pie to Lane. Her list of hobbies is gargantuan, with everything from sword fighting, goat yoga, portrait painting and 3D skin mapping on it - just to name a few.
She first got to quench her creative mind while completing a college degree in Special Effects and Management for Elegance International School in Hollywood approximately 10 years ago. Since then, she tackled a few exciting side hustles working as the Arts Department Manager on independent film sets, coordinating set design / lighting / costume / makeup.
For now though, Lane is solely focused on her new role and transferring all the great customer service skills learned while working at previous jobs, over to it. "There's a few basics to customer service that never change," explains Lane: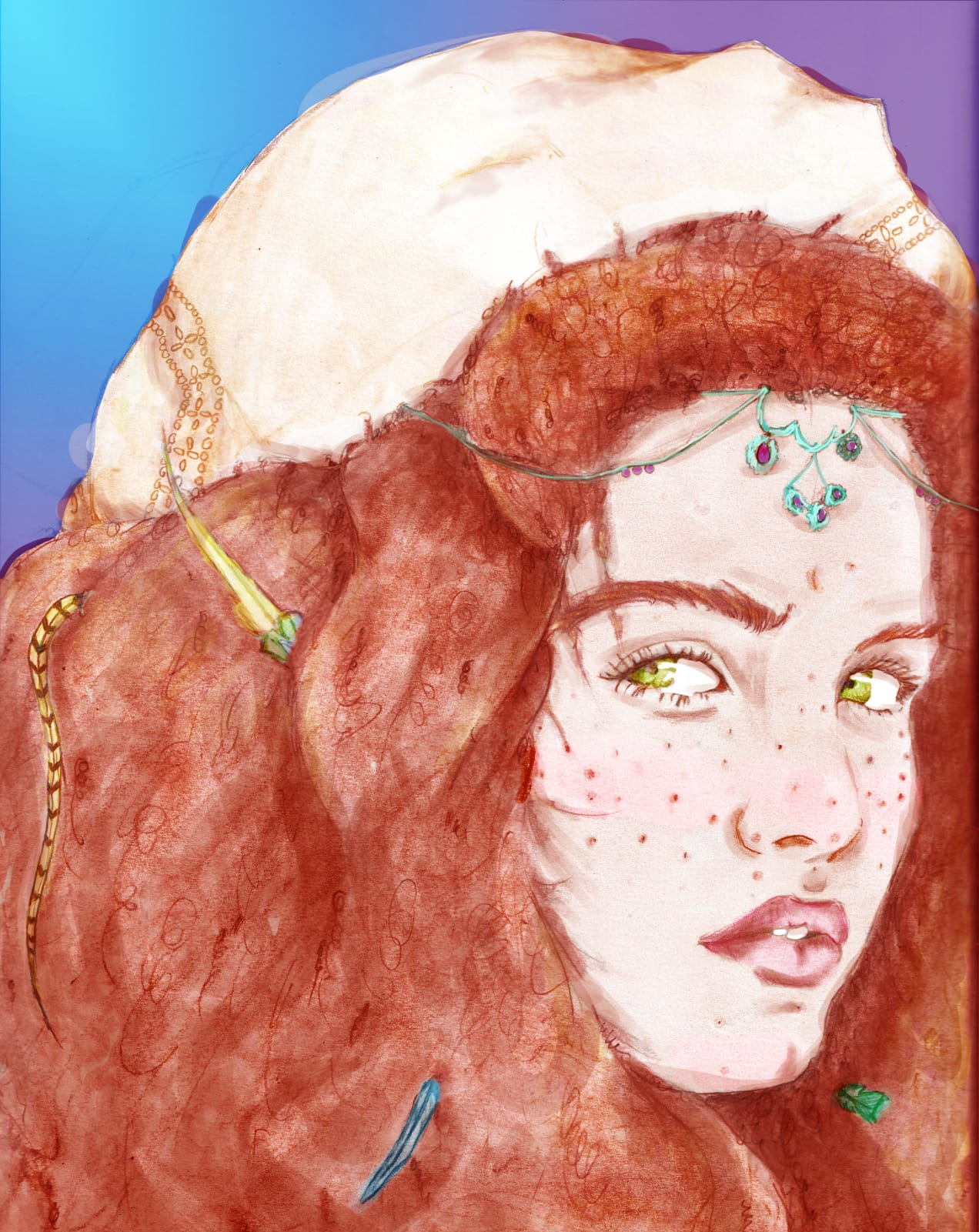 "People are people, they make mistakes and so do we."
"We never know what they've been through before they walk through our door."
"If we put our best foot forward, we're never failing anyone."
Seems this 'newbie' has a wealth of experience to enrich our guests' extended stay!
June Spotlight
Donovan Wilson, Assistant General Manager, Economy Hotel Atlanta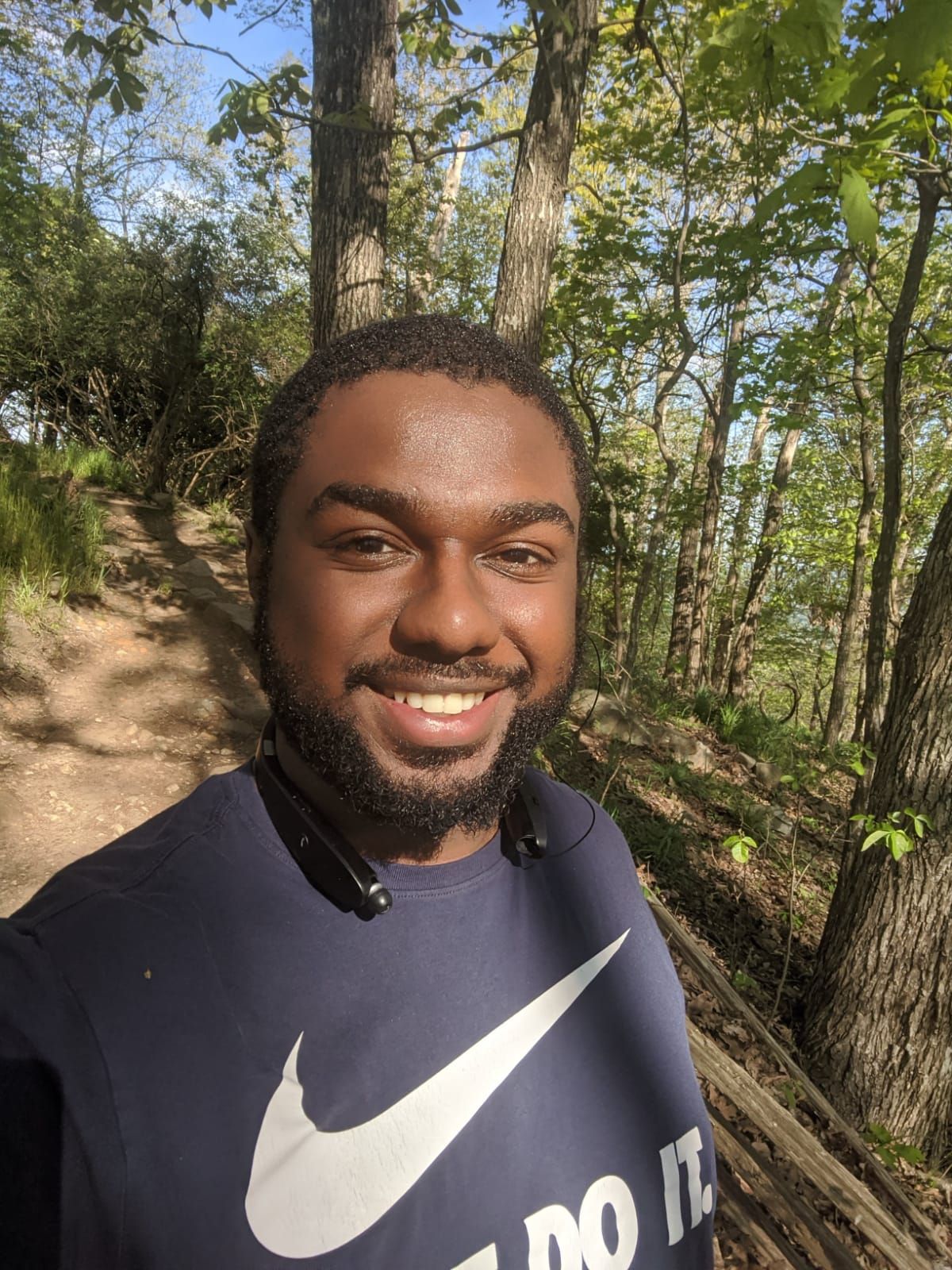 Today we're going to learn about who is behind some of those fantastic performance scores at Economy Hotel Atlanta as this individual is also our next Employee Spotlight of the month! Introducing our rockstar Assistant General Manager, Donovan Wilson.
Soon after graduating from college, Wilson moved to Atlanta from Jacksonville, Alabama in 2018. Having studied Business Management with an HR focus, he was keen to utilize his fresh tool set of skills in the real world. The first job he found in Atlanta was in sales, which didn't allow him to do this too often. That's when he decided to apply for his current position with Economy Hotel Atlanta as AGM in 2019.
Two years into his first managerial role, Wilson is indeed happy with being able to put his knowledge of business management and human resources into practice. "I'm more engaged in decision making, payroll, and the full cycle of hiring," explains Wilson. "I also have more say on the policies that impact our support staff, which is important to me."
Area Manager Queen Booth believes Wilson is one of our "top managers on the admin side," citing some of his key strengths such as onboarding, chargebacks, and presentations. She also believes his contribution was essential while backfilling for the GM role since February. "That introduced him to a key leadership role; he really stepped up to the plate," said Booth. Wilson was commended for keeping up with daily inspections, managing all maintenance issues, and quickly responding to emergencies outside of his regular shift hours. "He never missed a beat!" said Booth.
Now that a new GM has been hired at Economy Hotel Atlanta and the weather is getting better, Wilson hopes to spend more time on his hobbies like hiking. His most recent hike was at Cheaha State Park in Alabama. Next up is Silver Comet Trail near Marietta.