May Spotlight
Kerry Dungey, Maintenance, Economy Hotel Candler
This month's spotlight is on one of our newbies who is getting major praise from management at Economy Hotel Candler for keeping everything up and running, 24/7. Kerry Dungey was recently hired in March and, since then, making quite the impression!
"His work receives little to no complaints by his clients," said James Smith, GM for the Candler Event Hall. "He's a leader amongst the team, always willing to learn and making himself available to teach others."
Here's a sneak peak on some our new guy's faves:
Favourite Artists: Tupac & Billy Joel

Favourite TV Series: History Channel

Favourite Hobby: Fishing

Favourite Food: Everything!

Favourite Animal: Wolverine

Favourite Super Power: Super Strength

Likely Side Hustle: "Opening up a new restaurant"

April Spotlight
Dontarius Jackson, Maintenance, Economy Hotel Candler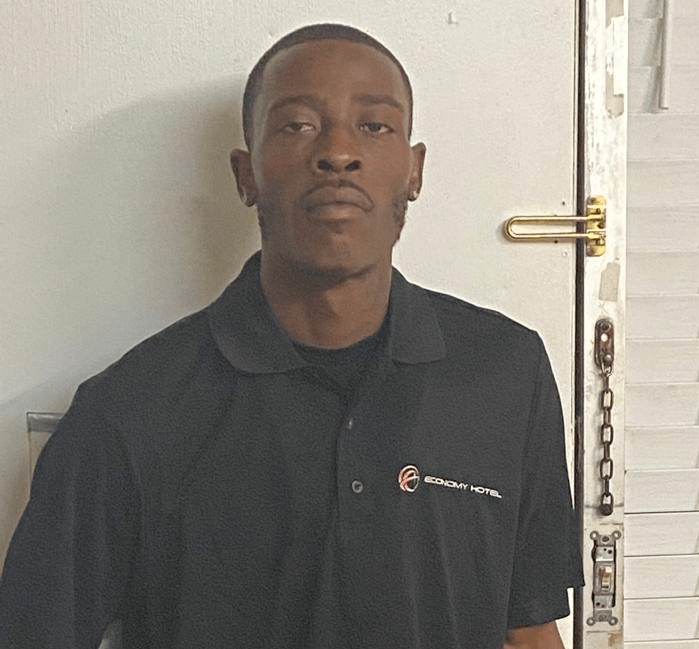 April's spotlight is on Dontarius Jackson, originally hired for Maintenance at Economy Hotel Candler in 2018, and ended up being the Jack-Of-All-Trades. Today, Jackson knows all about front desk operations house keeping, you name it!
He was nominated for Employee of the Month by Area Manager Ron Davis. "You can tell a lot about a person by their willingness to be a true team player," said Davis. "He's dedicated to helping out in any area and has no reservations pitching in."
What Jackson likes most about working at Economy Hotel is something we hear a lot of from staff and customers: "it's like family." said Jackson. "We're always looking out for each other, helping each other."
It really is all about family for Jackson, father to five kids with the youngest being one-years-old. When asked how he is coping with the Covid-19 crisis as one of our heroes on the front lines, Jackson explains "at the end of the day, I have a family to feed."
Jackson has grand plans for when the crisis is over, which includes taking a Caribbean cruise and plunging back into his hobby of interior painting.
Below, check out some of the AMAZING indoor wallscapes Jackson completed for previous clients.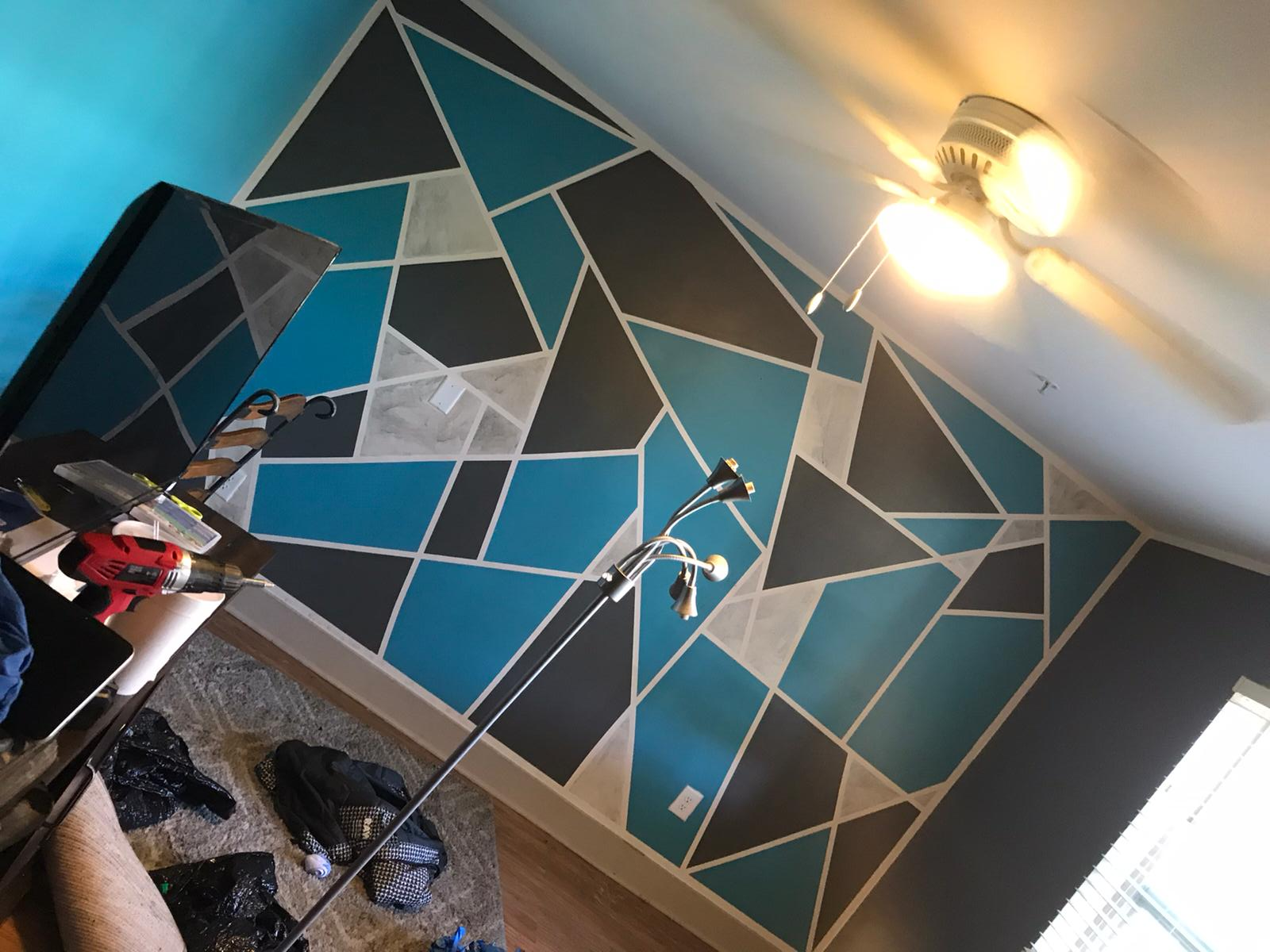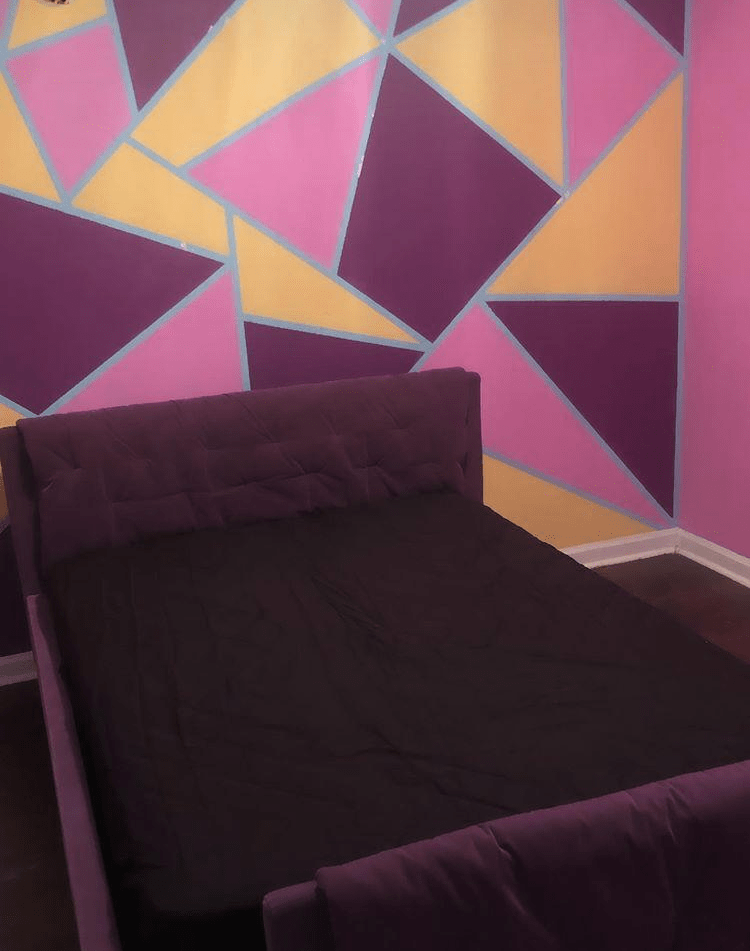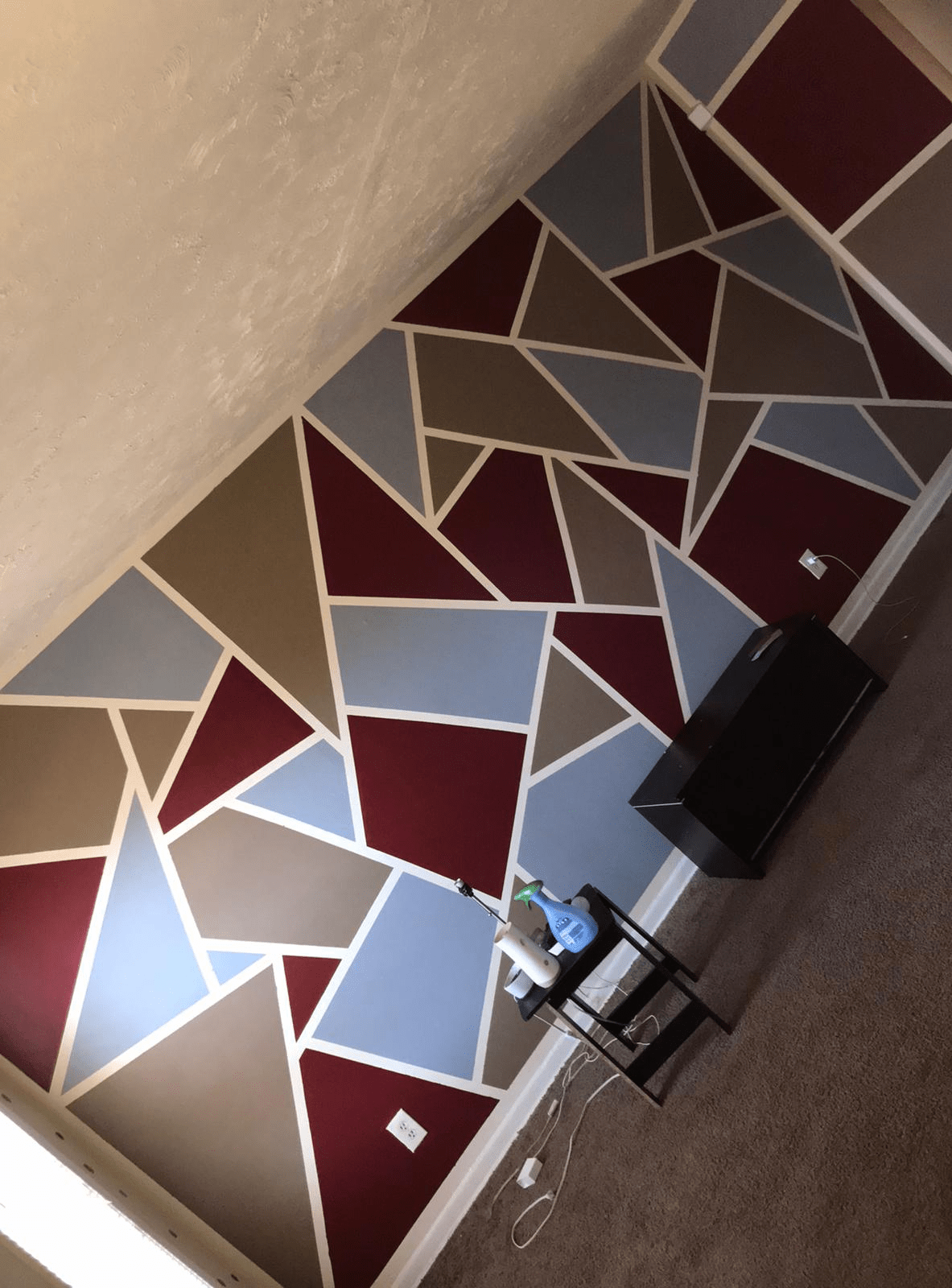 March Spotlight
Joel Ramirez, Maintenance, Economy Hotel Marietta
Our spotlight this month is on one of our favourite fixer uppers who has been with Stablegold Hospitality for 10 years! Joel Ramirez is the one receiving our distress calls any time something needs to be repaired or renovated.
"We really admire his craftsmanship." said Economy Hotel Marietta General Manager Tantina Dawson. "He really takes pride in everything he does, including the day to day operations."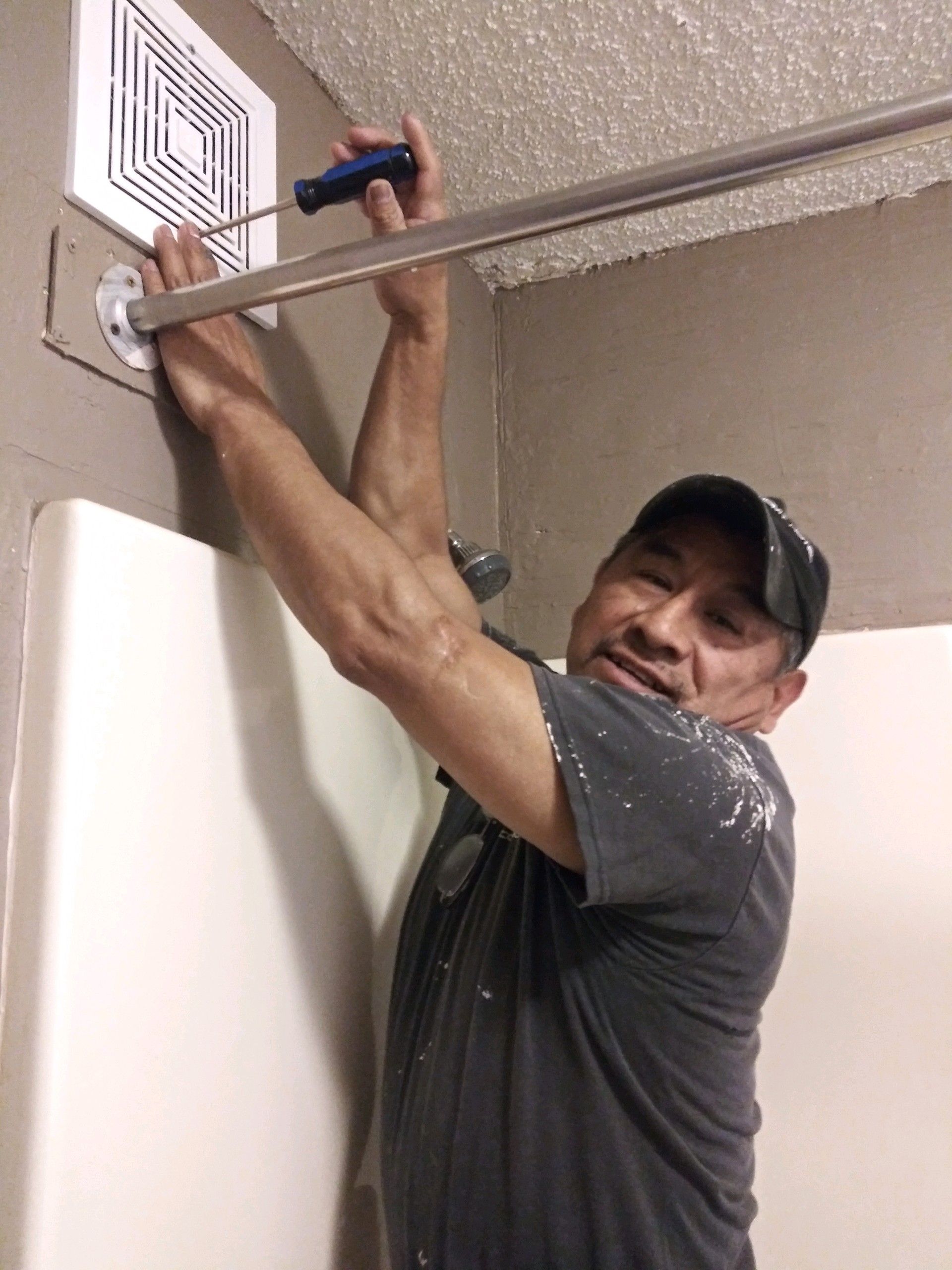 1. Why be part of the SGH family?
I like working with my hands and taking pride in my finished work
2. What is Maintenance doing to help keep the hotel stable amidst the Covid-19 crisis?
Taking the necessary precautions by washing hands frequently and wearing gloves
3. Tell us about your family?
I have 1 daughter her name is Jacqueline and she goes to school in Mexico
4. Future goals?
Professionally, I would like to accomplish "Everything". Personally, I would like to move back to Mexico one day and be with my family.
5. How are you coping with the Covid-19 crisis.
Personally, I feel healthy, but I hope people are staying safe
6. What improvements has he seen in SGH over the years?
Updated flooring
7. What's his favourite part of the job?
Keeping my hands busy by improving the rooms with flooring, painting, and other renovations.
February Spotlight
Synthia Render, Front Desk, Economy Hotel Airport
February's spotlight is on another one of our long term staff who keeps things in order at the front desk of Economy Hotel, Airport. Synthia Render has been with SGH since it purchased Economy Hotel Airport in 2013. Prior to that, she had been working at the property for 10 years. As we can see, SGH likes to hold on to topnotch staff that come with the acquisition!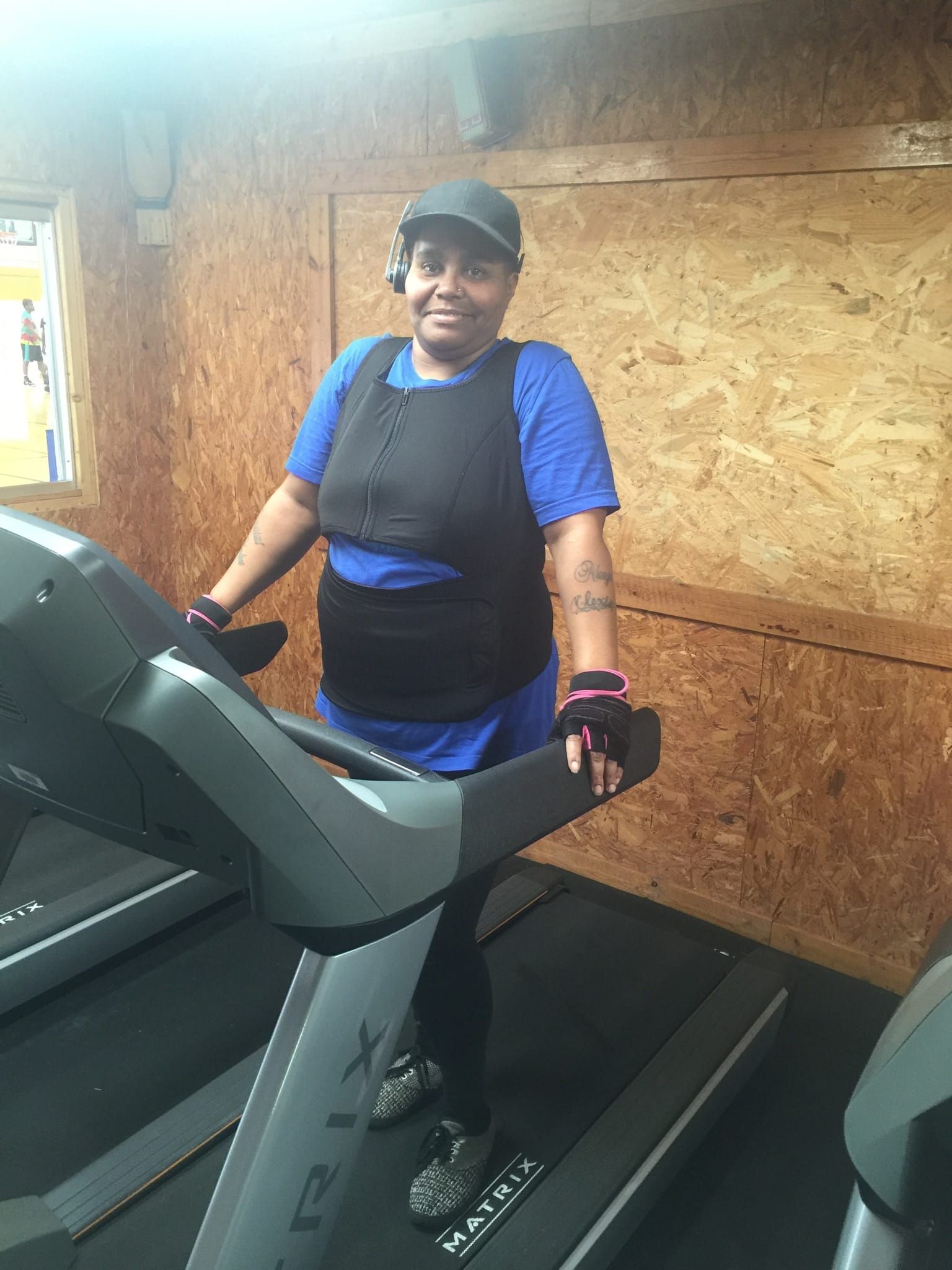 She's relieved to see the changes that management has implemented over the years with respect to security. "A long time ago it was real loud and crazy," said Render.
Check out Synthia's bio learn some more about what our woman of the hour appreciates about life in general:
Favourite Movie: Set It Off
Favourite Artist: Keisha Cole

Favourite TV Series: House of Payne

Favourite Hobby: Working Out

Favourite Food: Pasta Salad

Favourite Colour: Purple

Favourite Restaurant: American Deli

Favourite Part of Working at SGH: "Working with everyone. We're like family!"

January Spotlight
Geraldine Neal, Housekeeper, Economy Hotel Atlanta
Attention SGH'ers, let's get a virtual round of applause for January's Employee of the Month Geraldine Neal, Housekeeper at Economy Hotel Atlanta!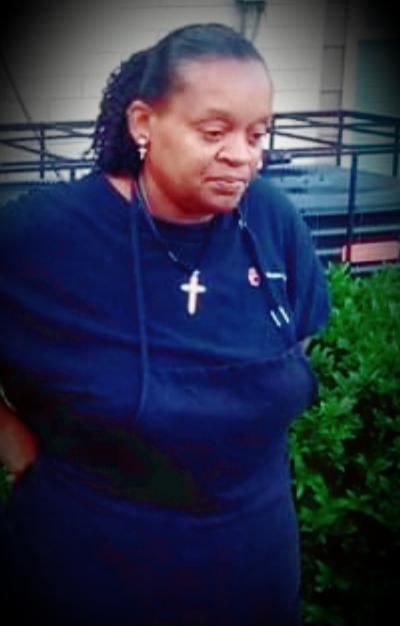 Our spotlight is on a very special lady who keeps us all on our toes and our rooms nice n'tidy.
On January 20th, Geraldine Neal, aka Mrs GG, had her 7th year anniversary with Stablegold Hospitality (SGH) and 33rd year anniversary working at the property, now known as Economy Hotel Atlanta!
While reminiscing over the past 3 decades, Neal shared her enthusiasm on how far the property has come along while undergoing four changes in management. Her current boss, SGH CEO Ali Jamal, has won her over.
"I love Ali," said Neal. "He shows love to his property. There's less crazy stuff like crime going on. The crime rate has gone tremendously down," said Neal. "He's more like a boss and a son to me."
Seven years ago, Neal introduced herself to Jamal by explaining she "comes with the property" and so there's "no way" he'll be letting her go. Jamal agreed and never looked back! "Mrs GG represents SGH core values through and through," said Jamal. "Her work ethic, integrity and loyalty is what makes her an amazing employee."
Mrs GG looks forward to helping out SGH guests each and every day. "I treat them like I want to be treated, with respect and courtesy," said Neal. "I take the time to listen to their problems and their needs. They look at me like a mother figure."
When she's not working, Neal spends time with her seven grandchildren and enjoying her favorite hobbies, like crocheting and reading.
December Spotlight
Tantina Dawson, General Manager, Economy Hotel Marietta
Dear Stablegold Hospitality (SGH) Community, please join me in congratulating December's Employee of the Month - General Manager at Economy Hotel Marietta!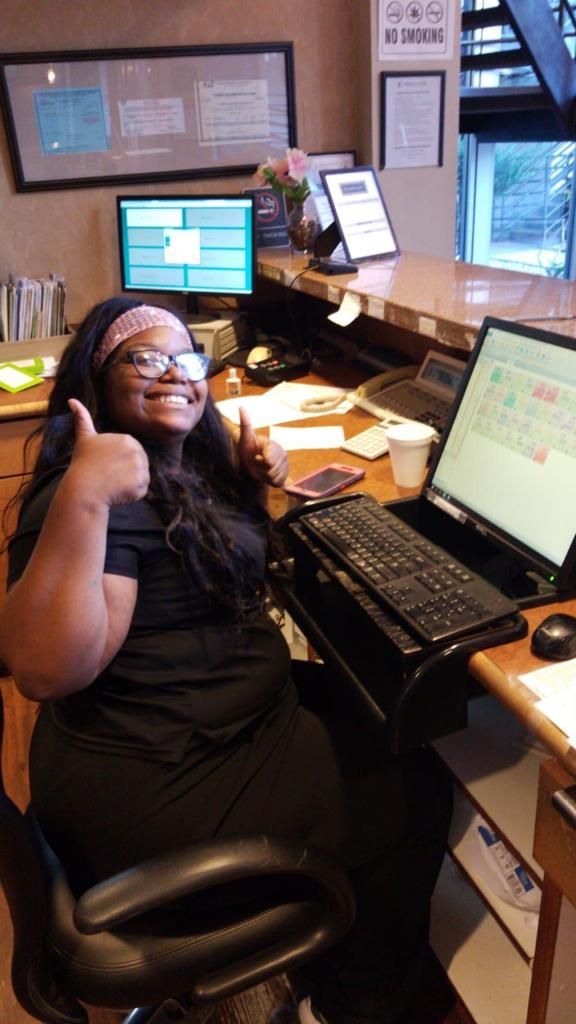 "Ever since Tina has taken over as GM at Marietta, we see lots of improvement in cleanliness of the rooms," said General Manager Roger Sawant. "It's one of the reasons our revenue has shot up and we started hitting our targets."
We asked Dawson to shed some light on her experience at SGH and give us a few fun facts about herself:
1. If you could pick one theme for SGH to write a book about the company, what would it be?
The theme would be Superheroes. We're providing affordable living to people who are just trying to make it and keep a roof over their heads. We don't discriminate. As long as they follow the rules, they're always welcome to stay here.
2. What advice do you have for prospective SGH candidates?
You need to be tough; yet there's a difference between being tough and rude. Even though we're dealing with customers who need to live affordably, we can only do so much for a person who is not helping themselves.
3. If you could switch your job with anyone else within SGH, whose job would you want?
I would switch it with our maintenance technician Joel Lopez he's so handy! He knows how to do everything. I'd love to learn how to fix things myself.
4. What has been your favourite project at SGH?
Working with the kids, their parents and families. Working on guest retention. For example there's going to be gift drive on Monday (Dec 23rd). The community centre comes here to donate toys. Even guests and staff are chipping in with gifts. We'll be serving pizza and desserts.
5. How has SGH helped you in your career development?
Everyone has been so supportive. It's the best company to work for, I tell all the new employees. Everyone is always willing to help you.
6. Do you have a favourite quote?
"The only way to do great work is to love what you do."
-Steve Jobs
November Spotlight
James Smith, General Manager, Candler Event Hall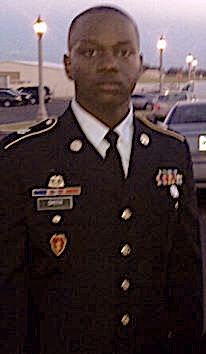 In honour of Veteran's month, Novembers' spotlight is on Candler Event Hall General Manager James Smith, who previously joined the US Army in 2005.
Two of his deployments were to Iraq as part of Operation Iraqi Freedom, in 2006-2007 and 2009-2010. Smith served in the army for a total of eight years and received an honourable discharge after receiving the rank of Sergeant!
Although Smith cherishes the good times and lifelong colleagues he made while serving in the army, he has experienced things that many of us may never have to go through.
"We would see children walking around, and we didn't know whether to approach them because they could have a bomb attached to them," recalls Smith from his time being stationed in Kuwait. "There were always mortars and bombs going off. You had to really configure your mind in a certain way to take in everything."
The adjustment back to civilian life proved to be difficult. Fortunately for Smith he was able to rely on the love and support of his family, including nieces and nephews, to get him through the transition.
Smith has no regrets about his time in the Military, especially as it moulded him in to the leader he is today.
Area Manager Ron Davis, whom Smith reports to, also believes the experience has provided Smith with strong deployment skills. "He is able to execute," said Davis. "As soon as I give him any direction, he can take that and run with it without any question."
October Spotlight
Batman n' Robin, Economy Hotel Atlanta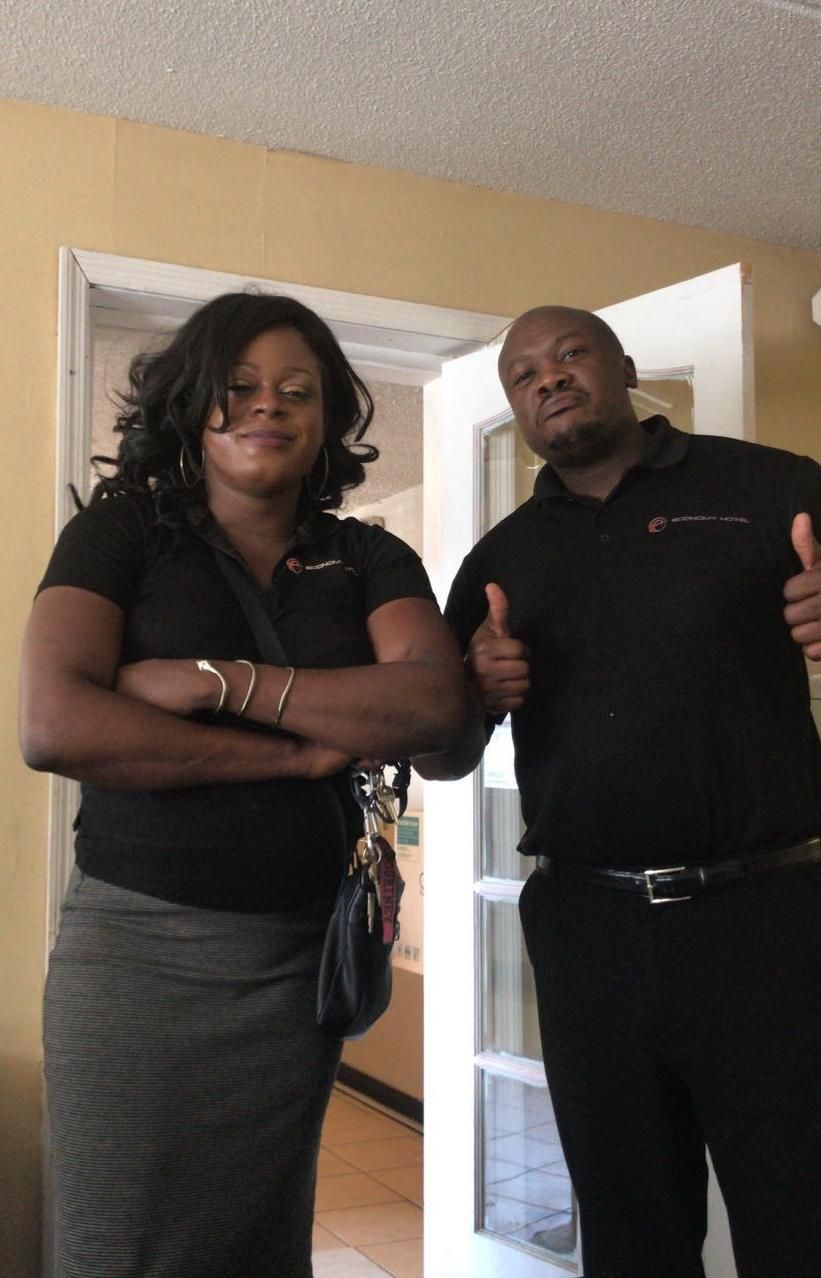 Who saves Gotham City? Batman and Robin! Who saves Economy Hotel Atlanta? Again, Batman and Robin!

This month's Employee(s) Spotlight presents our tag team General Manager Courtney Dukes and Assistant General Manager Andrew Moore, better known as Batman and Robin of the Stablegold Hospitality (SGH) community.
This dynamic duo was crowned with their notorious nickname after managing a crime sweep at Economy Hotel Atlanta in May. "They will not take this property from us, they will not win," Dukes recollects herself saying at the time. With the help of Moore, they unveiled and vacated almost fifty unwanted guests.
First, they executed a number of tactics to find out who the bad apples were. In addition to completing random inspections throughout the day, they figured out how to blend into the scene, acting as guests, and managed to compile a list of suspicious individuals.

As always, success came with a price. In this case, it was a $38K deficit on the books for Economy Hotel Atlanta. "The deficit happened after kicking out almost fifty guests involved with prostitution, drugs, or weapons. Many were unregistered," said Area Manager Roger Sawant. "It takes time to get out of that situation."

Sawant is stoked about having Moore at the property to backup Dukes. "When Andrew is there, I feel safe. He has a military background," explained Sawant.

One advantage that both Moore and Dukes share is their management experience at similar properties. Dukes, for example, has worked in nine states and 11 cities running hotels. "I've learned how to stand taller, stronger, and I know I won't be easily defeated!" said Dukes.
October's scorecards for Economy Hotel Atlanta prove her point with a nearly obliterated deficit. Holy Hi Fi, Batman!
September Spotlight
Chris Barton, Maintenance Supervisor, Economy Hotel Macon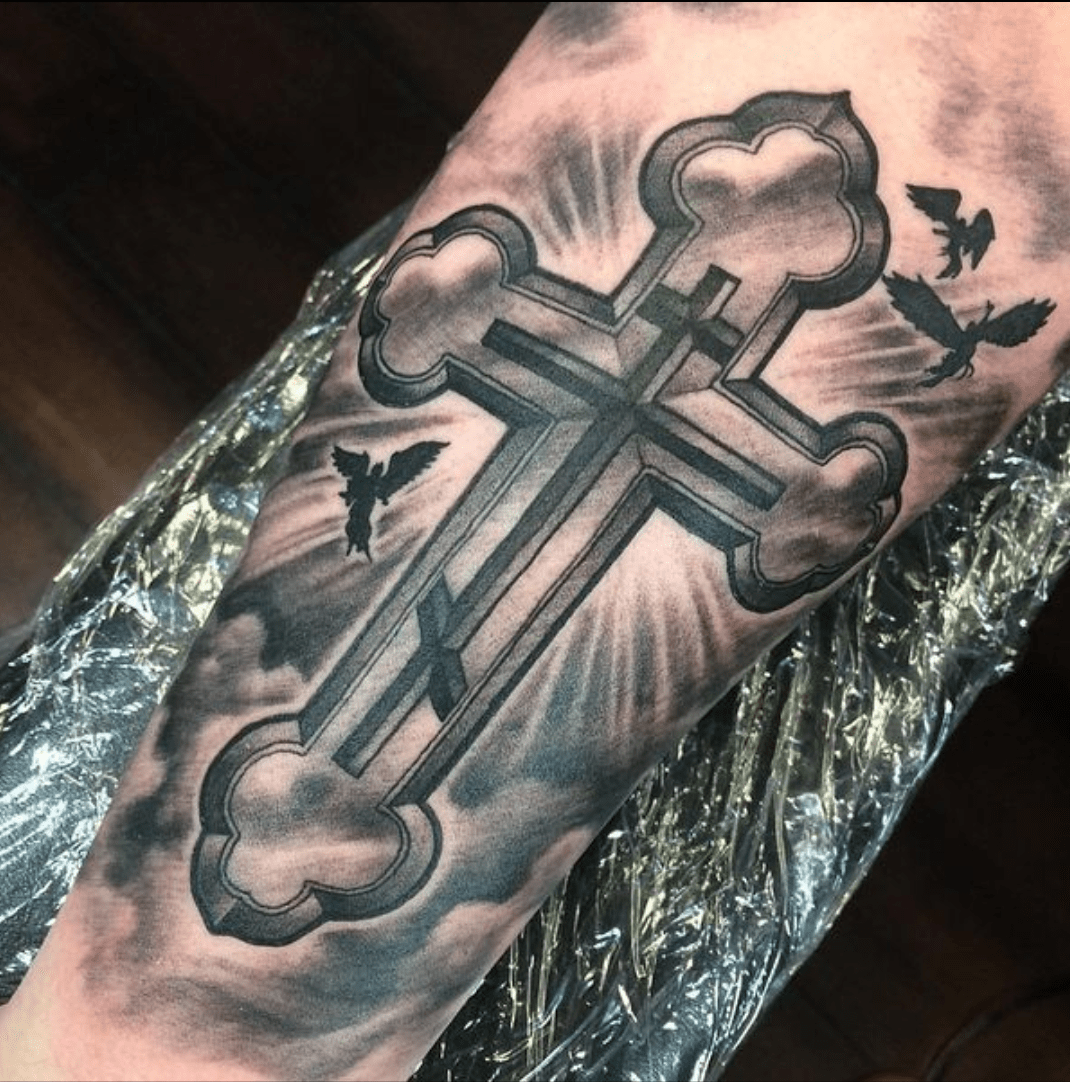 This month's spotlight is on Maintenance Supervisor Christopher Barton who, apart from keeping Economy Hotel Macon up and running, is also a seriously skilled tattoo artist.
Over the past ten years, Barton has been asked to complete over 300 tattoos for various friends and family.
Last year, Barton was living in Milledgeville with his wife and three kids, when a series of tragic events brought him back to his born and bred city of Macon. After his mother passed away from cancer in 2017, their beautiful house in Milledgeville burnt to ashes from an electrical fire hazard.
It was all too easy for Barton slip into a depressed state of mind, however being a husband and father of three kids, who were now homeless, didn't allow him to stay there for very long.
"I knew I needed to save up as much money as possible," said Barton, who quickly got his resume on Indeed.com, and received a phone call from Stablegold Hospitality (SGH) soon after.
"They helped me get back on my feet, so I can take care of my family." said Barton. According to Operations Manager Lisa Hollomon, his recruitment has been a win-win for both Barton and SGH. "Chris is an asset, always willing to jump in and do whatever is needed. He's a great role model for our team members."
Since setting afoot at Economy Hotel Macon, Barton has managed to turn over 30 rooms in the last seven months.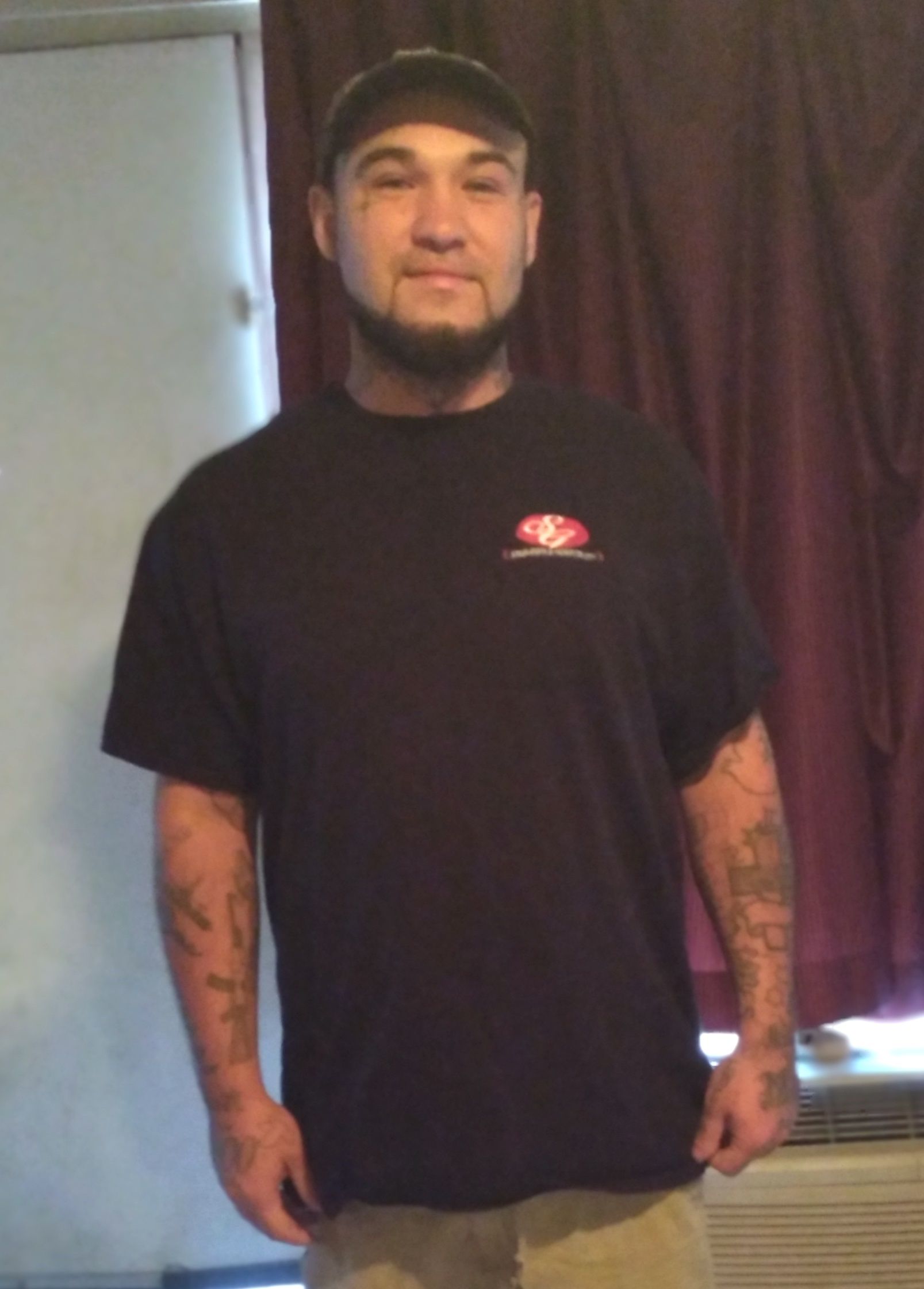 July Spotlight
Kevin Williams, Maintenance Manager, Economy Hotel, Glenwood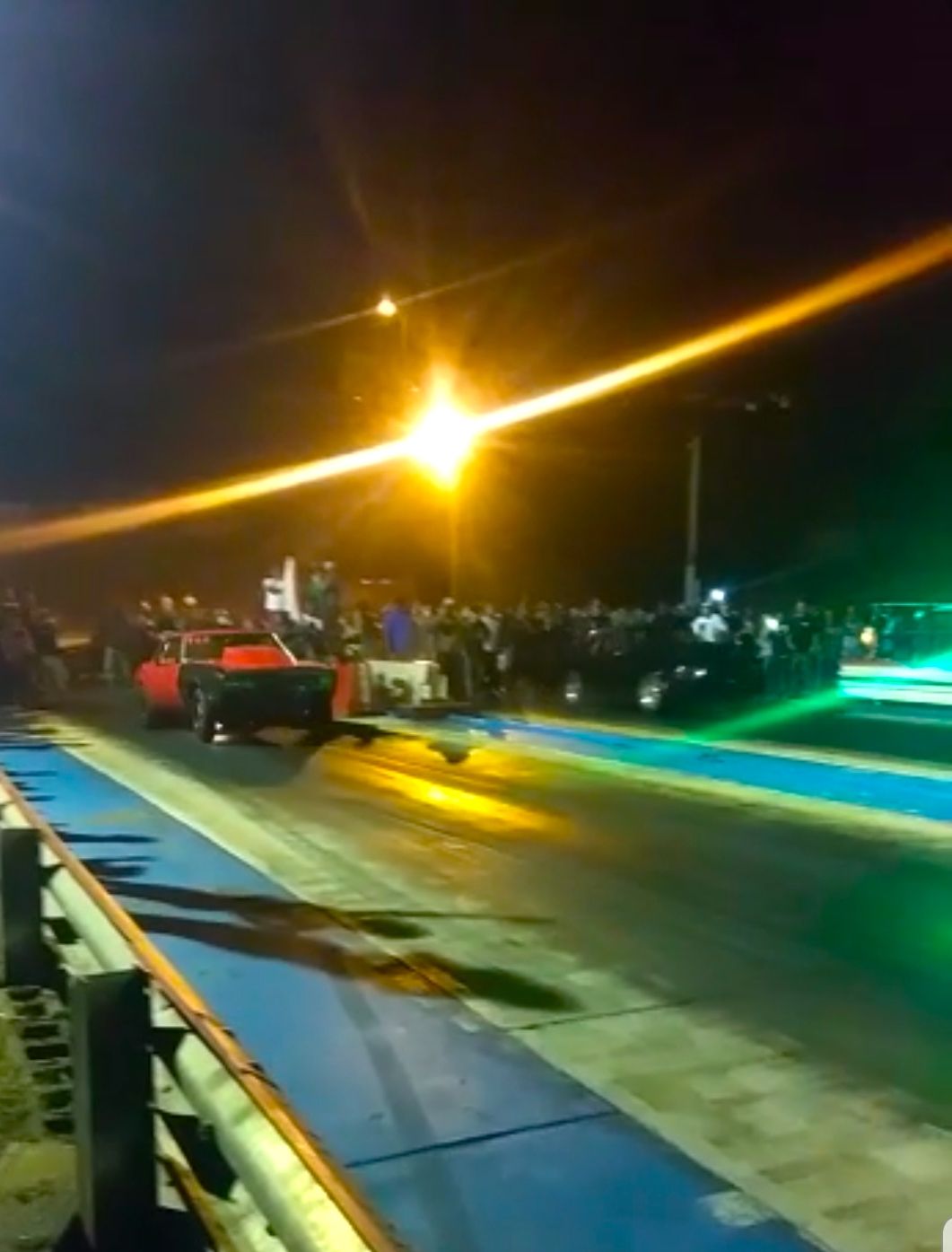 Who would have known our next Employee of the Month, Kevin Williams in Maintenance, has an alternate ego that involves trail blazing?
By day, he's the hard working, highly skilled maintenance man whom we all know; by night, he lights the LaGrange drag strip on fire!
Not only does he race these tight whips, he also builds their motors - from scratch. "I just love to make cars go fast," said Williams. "Our competitors know if you beat us, you're on the map. We've got good cars."
On his days off, you could find him in any state, riding with the Ellingwood Race Team. In August, his team rides out to Auburn Georgia, where he's expecting to compete with thousands of race car drivers from across the country, which will also be filmed for the hit reality TV series 'Street Outlaws.'
When Williams isn't tearing up the race track, he's working away on Maintenance at Economy Hotel Glenwood, and has been with the company since 2013. The dedicated Falcons fan brings his talent for fine finishing into his home with greenery and flowers that beautify his living space.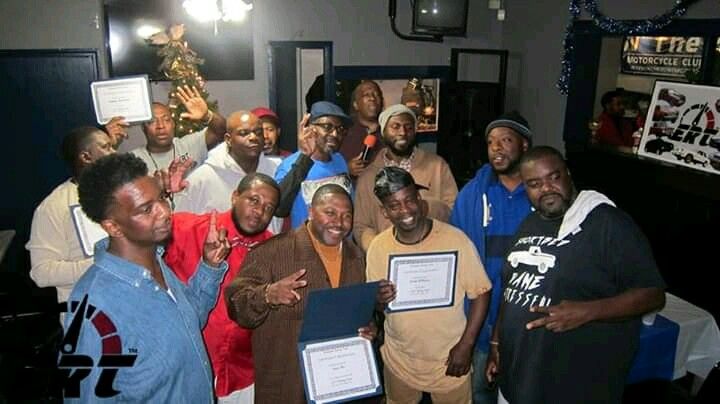 May Spotlight
Will Taylor, Maintenance, Economy Hotel, Airport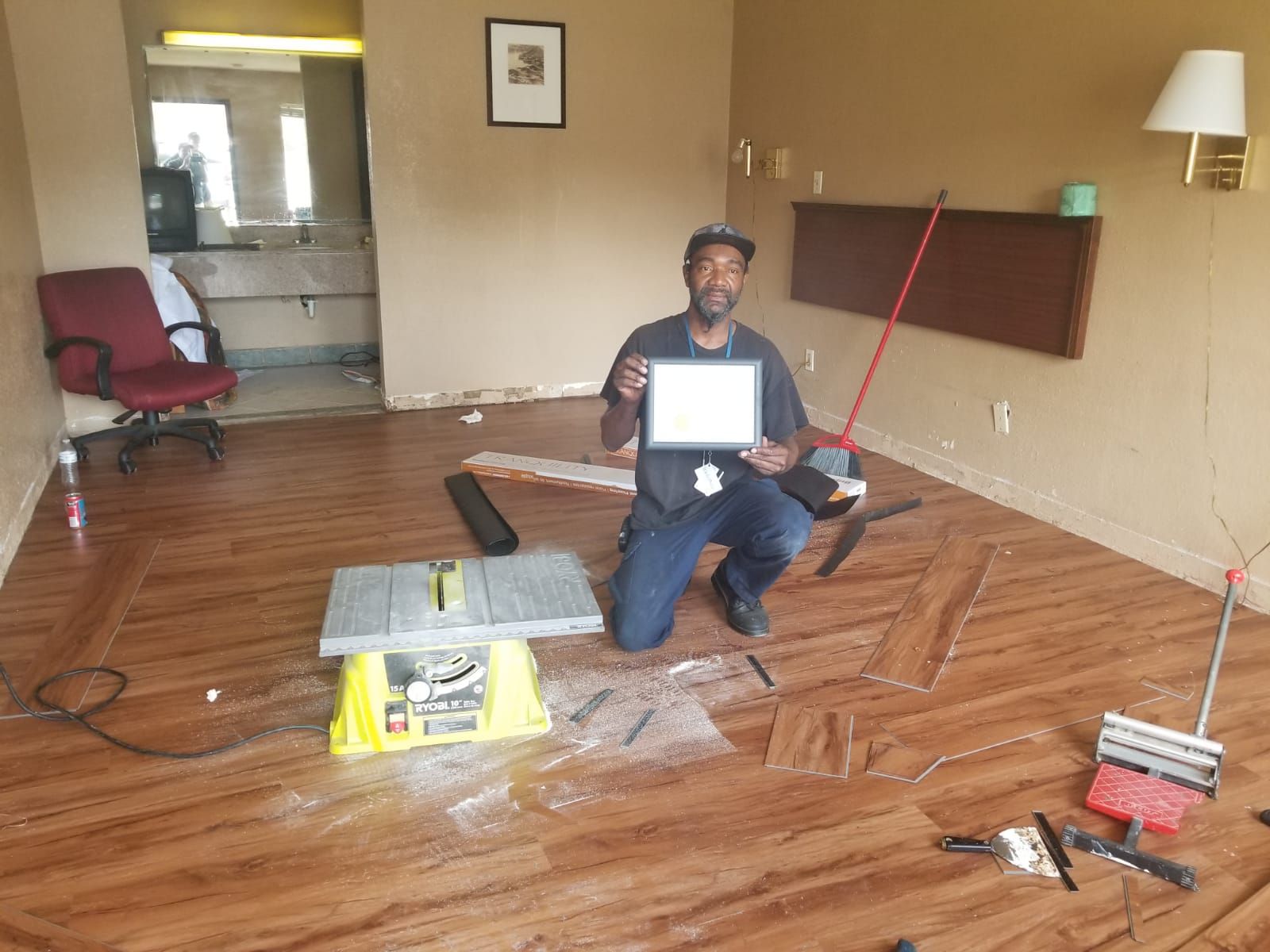 This month's Employee Spotlight is on maintenance guru Will Taylor, who was recently recognized for doing a splendid job of turning over SIX rooms at Economy Hotel, Airport, in only one month. Six is Sick!
Taylor attributes the speedy turnaround time to years of experience on the property.
General Manager Sylvia Williams believes his dedication to self-improvement has benefited the entire team. "His continuous hands-on self-training helps the other groundskeepers learn all types of trades under his leadership," said Williams.
"He's committed. If anything happens at 1 AM or 2 AM in the morning, he goes and handles the situation without even clocking in," said CEO Ali Jamal. "That's really appreciated."
Taylor has been living on the property, currently known as Economy Hotel, Airport, since 2007 with his fiancé and 7-yr old son. He's impressed with the change he has seen to the property over the years.
"With the change in ownership, we've weeded out a lot of crime," said Taylor. "It's become more of a positive place. Working families are struggling, together, trying to get on their feet," said Taylor.
In addition to family, Taylor's muse is the unlikely combination of sports and horticulture. The dedicated Falcons fan brings his talent for fine finishing into his home with greenery and flowers that beautify his living space.
April Spotlight
Queen booth, General Manager, Economy Hotel, Candler
​This month's Employee spotlight is on General Manager (GM) Queen Booth who divined her role in management to create a personal transformation.
Booth's first role with Stablegold Hospitality (SGH) was as a Courtesy Officer at Economy Hotel, Candler, in 2015. The job was a great fit for her at the time as, prior to joining SGH she successfully completed other security gigs in Atlanta. It also suited her image.
"Ever since I was in school people said I didn't look approachable, or like I didn't want to be bothered," said Booth. It was exactly that black/white, no if/ands/buts approach that Economy Hotel, Candler, required when it came to security.
Booth also proved to be effective in operations management, and after SGH outsourced security to a third party in 2016, she was offered the Assistant General Manager (AGM) position.
Personally, however, she didn't feel ready. "There are higher expectations of a manager. You have to be a problem solver, keep all employees happy, and make sure everything is under control. Everything ends with me," said Booth, who believed staff would not be happy with her rigid, black/white approach.
It took a little bit of convincing on the part of our GMs, and they succeeded. Booth worked well with her team to boost revenue and establish new processes. So well, in fact, that she was offered a GM role the following year. Booth admits that, soon after taking on the roll, it wasn't always smooth sailing.
"A lot of times I did fail. There's a learning curve, but I've made a lot of progress with it," said Booth. There were times she wanted to retreat. "Sometimes I wanted to go back to my old self and just shut down. I couldn't do that as the manager, people need my help," realized Booth.
She had to learn how to mentally battle the inner pandemonium quickly. A little coaching from CEO Ali Jamal supported her along the way.
"It helped me realize you have to talk to people more, take the time to understand what they're saying. Now I understand why it's important to really listen when people tell you their problems," said Booth.
A mental shift was taking place with Booth, who started noticing changes in her daily interactions with staff. Even guests took notice of her new affability. "People were confiding in me the way they never would have before," explained Booth.
Jamal can easily attest to her progress. "As soon as she harnessed her strength to have effective one-to-one conversations with her team, she was building solid relationships. I could see the results of a cohesive team running more efficient operations at the hotel."
This tale had an even happier ending when Booth met her current partner in 2017. "There's no way I would have met her if I didn't learn how to open up!" said Booth.
March Spotlight
Monique Jones, General Manager, Economy Hotel, Atlanta
​Our next Employee Spotlight is on Monique Jones, General Manager for Economy Hotel, Atlanta, who has been with Stablegold since 2012!
Jones is a Philadelphian-born American who moved to Atlanta at the meagre age of 16 years old, along with her adoptive mother, Pastor Sharon Dantzler.
As regular churchgoers, Jones' mom always got her involved in volunteering for community services such as food drives, vocational counselling, and assisting the ill.
"I learned how to relate to those who are struggling, especially with their health," said Jones. "There's so much more you can do besides preach or lecture to them."
In solidarity with SG's core values, as well as her own, Jones consistently looks for ways to put those teachings into practice.
"When I see one of our patrons struggling, I might give them advice or make calls on their behalf to assist with a job search, or even help out with paper work," said Jones.
SG Revenue Manager Roger Sawant vehemently attests to Jones' as one of SG's brightest community champions.
"Anyone needs any help, she jumps and goes out of her way to help them," said Sawant. "Anything you ask her, she does with a smile."
January Spotlight
Michelle Eddiness, General Manager, Economy Hotel, Glenwood
​This month's spotlight article is on yet another one of Stablegold's success stories, Michelle Eddiness.
Starting with Stablegold as a Housekeeper in 2013, Michelle was quickly promoted to Housekeeping Supervisor the following year, Front Desk Agent in 2015, General Assistant in 2016, and finally General Manager of Economy Hotel, Glenwood, in 2017. What's remarkable about her swift career growth are the challenges she faced in the meanwhile, being a single mother of two adorable children since 2015.
"It's really hard, especially here in Georgia where I have no family," said Eddiness.
Fortunately, her two kids have been a heaven-sent. Daughter, Brooklyn, 10-years-old, already already knows how to cook healthy meals for the family, with rice and vegetables as her specialty. She also likes to cook breakfast eggs for her 8-year-old brother, Kevon.
Eddiness has a few other tools that help her manage the 9-5 grind, like meditation and drawing cartoons. "This way I don't go ballistic with my kids!" said Eddiness.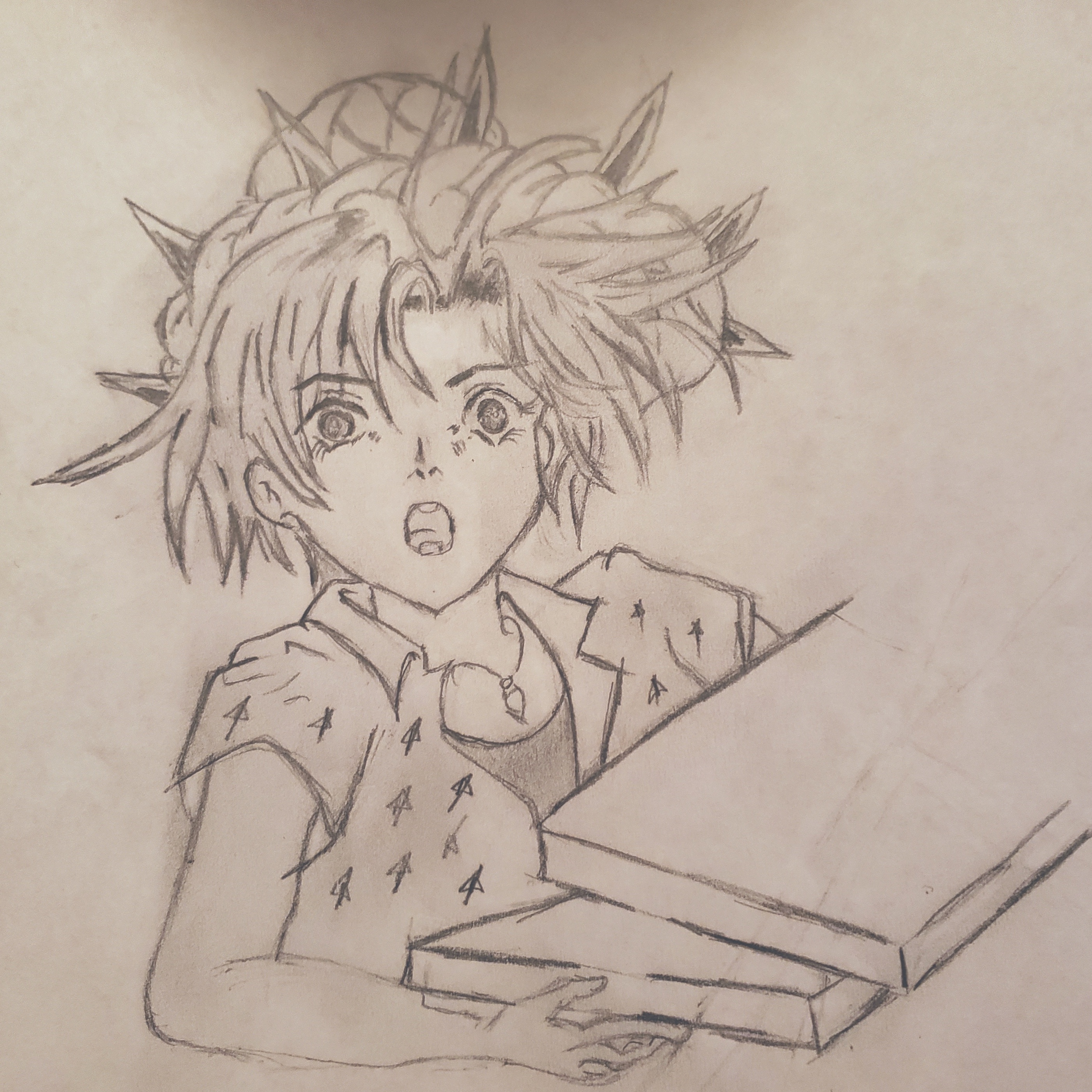 As we can see from her career growth, it also helps her at work. "Time and again, Glenwood consistently passes its health inspections and Property Performance Reviews," said Operations Manager Lisa Holloman.
"Raising two kids on her own, it really impresses me that she always makes it to work, and on time," she adds.