Our Team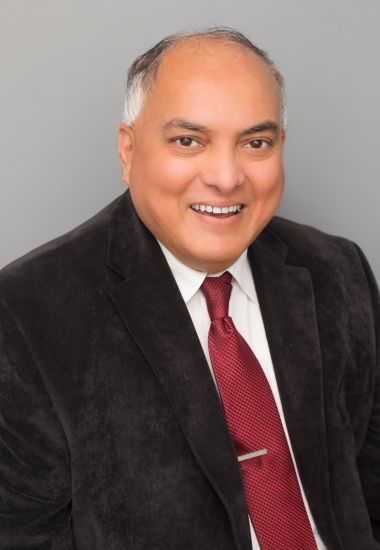 Roger Sawant
Revenue Manager
Roger has been a member of the Stablegold Hospitality team since 2014. He joined Stablegold Hospitality with a background of 23 years in Management of Extended Stay Hotels.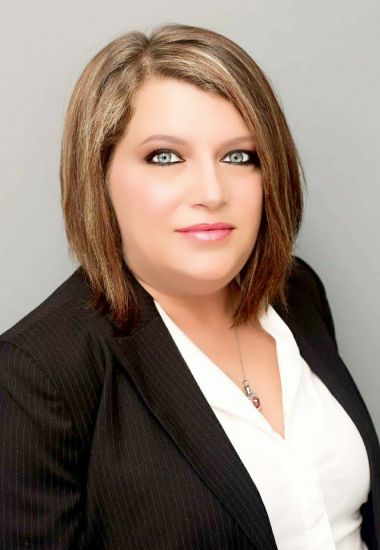 Lisa Hollomon
Operations Manager
Lisa joined Stablegold Hospitality in 2014 as a General Manager. She was quickly promoted to Safety & Compliance Manager in 2015, District Manager in 2016 and Operations Manager in 2018.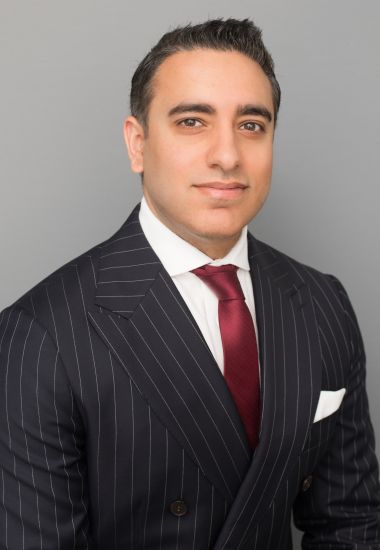 Ali Jamal
Chief Executive Officer
Ali Jamal, is the owner and chief executive officer of Stablegold Hospitality. What started in 2011 as an investment in one rundown and shutdown hotel is now a thriving business, which includes approximately 1300 Metro Atlanta rental units, employing close to 100 people in... read more
X
April Spotlight
Queen booth, General Manager, Economy Hotel, Candler
​This month's Employee spotlight is on General Manager (GM) Queen Booth who divined her role in management to create a personal transformation.
Booth's first role with Stablegold Hospitality (SGH) was as a Courtesy Officer at Economy Hotel, Candler, in 2015. The job was a great fit for her at the time as, prior to joining SGH she successfully completed other security gigs in Atlanta. It also suited her image.
"Ever since I was in school people said I didn't look approachable, or like I didn't want to be bothered," said Booth. It was exactly that black/white, no if/ands/buts approach that Economy Hotel, Candler, required when it came to security.
Booth also proved to be effective in operations management, and after SGH outsourced security to a third party in 2016, she was offered the Assistant General Manager (AGM) position.
Personally, however, she didn't feel ready. "There are higher expectations of a manager. You have to be a problem solver, keep all employees happy, and make sure everything is under control. Everything ends with me," said Booth, who believed staff would not be happy with her rigid, black/white approach.
It took a little bit of convincing on the part of our GMs, and they succeeded. Booth worked well with her team to boost revenue and establish new processes. So well, in fact, that she was offered a GM role the following year. Booth admits that, soon after taking on the roll, it wasn't always smooth sailing.
"A lot of times I did fail. There's a learning curve, but I've made a lot of progress with it," said Booth. There were times she wanted to retreat. "Sometimes I wanted to go back to my old self and just shut down. I couldn't do that as the manager, people need my help," realized Booth.
She had to learn how to mentally battle the inner pandemonium quickly. A little coaching from CEO Ali Jamal supported her along the way.
"It helped me realize you have to talk to people more, take the time to understand what they're saying. Now I understand why it's important to really listen when people tell you their problems," said Booth.
A mental shift was taking place with Booth, who started noticing changes in her daily interactions with staff. Even guests took notice of her new affability. "People were confiding in me the way they never would have before," explained Booth.
Jamal can easily attest to her progress. "As soon as she harnessed her strength to have effective one-to-one conversations with her team, she was building solid relationships. I could see the results of a cohesive team running more efficient operations at the hotel."
This tale had an even happier ending when Booth met her current partner in 2017. "There's no way I would have met her if I didn't learn how to open up!" said Booth.
Culture
Stablegold Hospitality believes in giving those in our community a hand up. Our properties house many individuals, who just need the chance to get back on their feet through steady employment. Meet some of our team. We are so proud of their stories. We hope you are as well.
Careers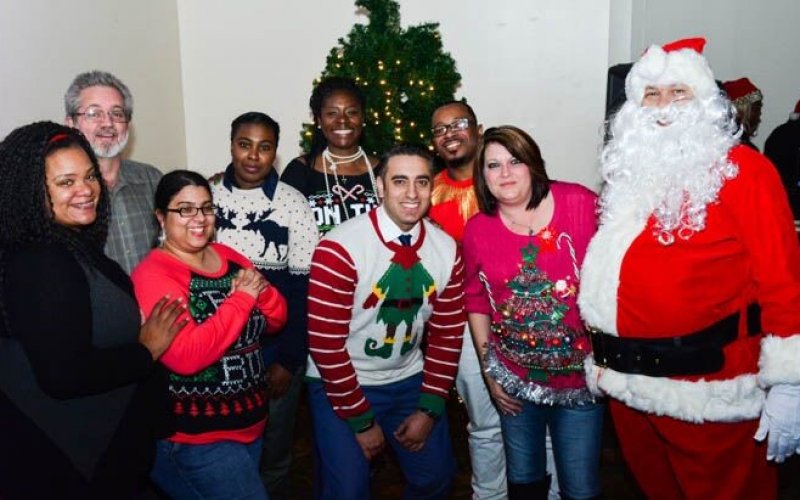 Join Our Team
Stablegold Hospitality believes in the core values of integrity, strong work ethic and continuous self improvement.

We also would like to make a positive impact on our employees by providing them educational initiatives as well as quick career advancement opportunities within our organization.

If you feel like this might be the right culture for you....fill out an employment application! We are always on the look out for great talents in management, front desk, housekeeping, and maintenance positions.

We look forward to hearing from you!!
Apply Today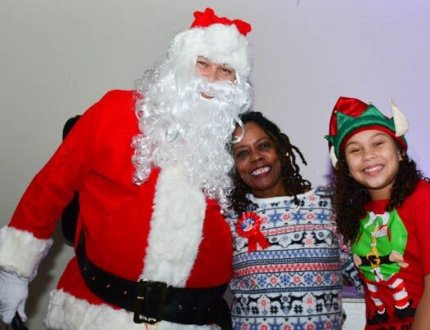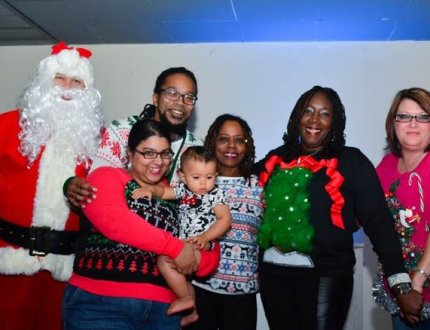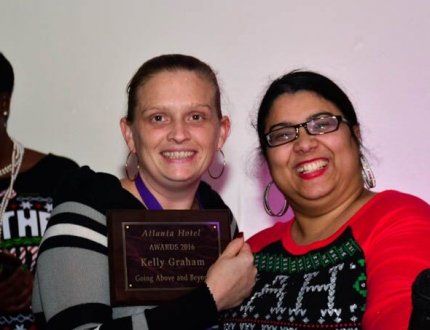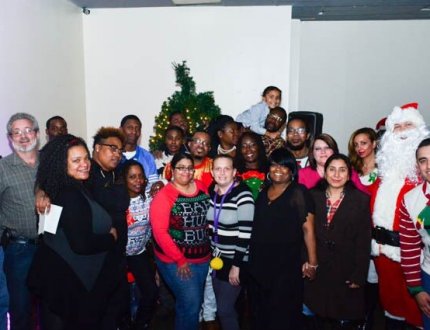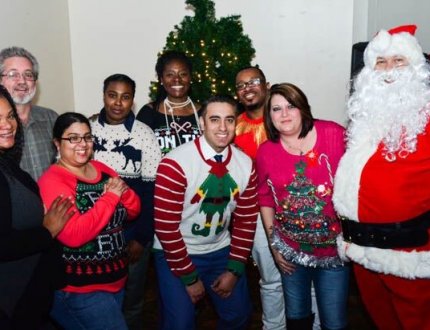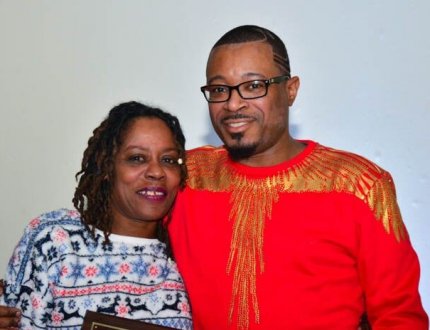 Stablegold Hospitality Christmas Party
Stablegold Hospitality hosted its 5th annual Christmas party on December 15th, 2016. The staff had a great time and even had a surprise visit from Santa!! Leaders and team members within the organization were recognized for their tireless efforts and great results throughout the year. SGH is so proud of our amazing people and we hope you are as well! Merry Christmas and Happy Holidays to all!