Our Team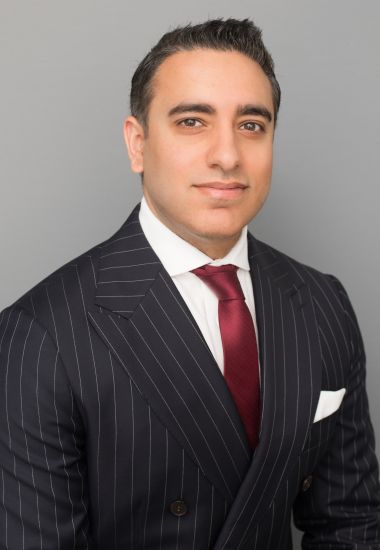 Ali Jamal
Chief Executive Officer
Ali Jamal is the owner and chief executive officer of Stablegold Hospitality, LLC as well as numerous other entities that own and operate hotels, residential rental properties, event space, and vacation rentals in and around Metro Atlanta, in Macon, and in Minot, North... read more
X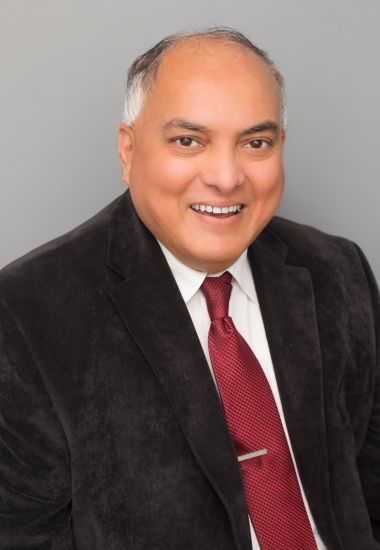 Roger Sawant
Area Manager, North and West Atlanta (Roswell, Atlanta, Marietta)
Roger has been a member of the Stablegold Hospitality team since 2014. He joined Stablegold Hospitality with a background of 23 years in Management of Extended Stay Hotels.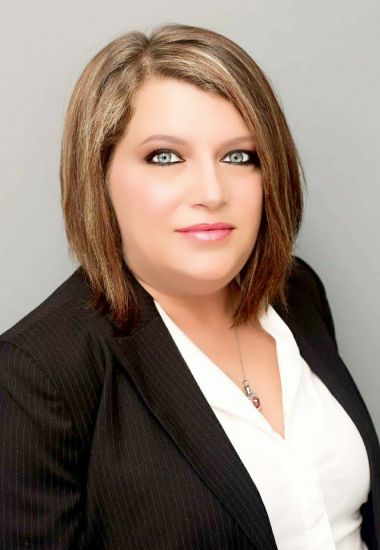 Lisa Hollomon
Area Manager, South Atlanta and North Dakota (Macon, Airport, Minot)
Mr. Jamal hired Lisa in 2014 as a General Manager. She was quickly promoted to Safety & Compliance Manager in 2015, District Manager in 2016 and Operations Manager in 2018. She brings her extensive experience to bear in her current role as manager of three hotel properties.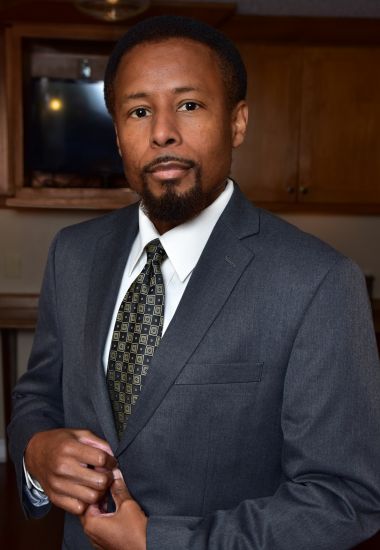 Ron Davis
Area Manager, East Atlanta (Candler, Glenwood)
Roger has been a valued employee since 2014. Roger boasts a background of 23 years in management of extended stay hotels, which he brings to bear on the three hotel properties that he operates.
Michelle Rogers
Executive Assistant
Culture
Stablegold Hospitality believes in giving those in our community a hand up. Our properties house many individuals, who just need the chance to get back on their feet through steady employment. Meet some of our team. We are so proud of their stories. We hope you are as well.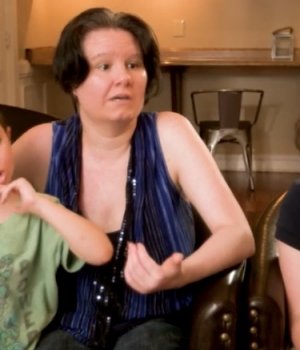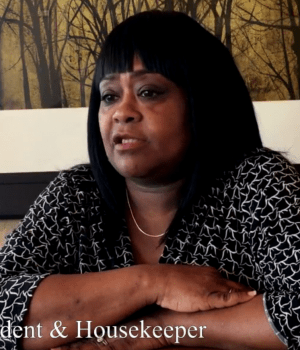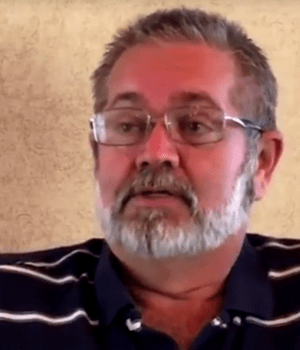 January Spotlight
Geraldine Neal, Housekeeper, Economy Hotel Atlanta
Attention SGH'ers, let's get a virtual round of applause for January's Employee of the Month Geraldine Neal, Housekeeper at Economy Hotel Atlanta!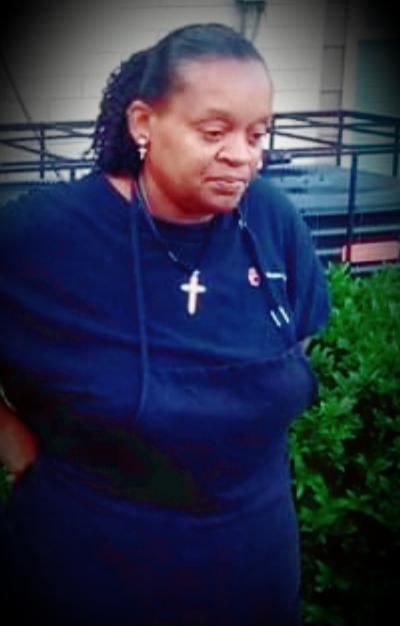 Our spotlight is on a very special lady who keeps us all on our toes and our rooms nice n'tidy.
On January 20th, Geraldine Neal, aka Mrs GG, had her 7th year anniversary with Stablegold Hospitality (SGH) and 33rd year anniversary working at the property, now known as Economy Hotel Atlanta!
While reminiscing over the past 3 decades, Neal shared her enthusiasm on how far the property has come along while undergoing four changes in management. Her current boss, SGH CEO Ali Jamal, has won her over.
"I love Ali," said Neal. "He shows love to his property. There's less crazy stuff like crime going on. The crime rate has gone tremendously down," said Neal. "He's more like a boss and a son to me."
Seven years ago, Neal introduced herself to Jamal by explaining she "comes with the property" and so there's "no way" he'll be letting her go. Jamal agreed and never looked back! "Mrs GG represents SGH core values through and through," said Jamal. "Her work ethic, integrity and loyalty is what makes her an amazing employee."
Mrs GG looks forward to helping out SGH guests each and every day. "I treat them like I want to be treated, with respect and courtesy," said Neal. "I take the time to listen to their problems and their needs. They look at me like a mother figure."
When she's not working, Neal spends time with her seven grandchildren and enjoying her favorite hobbies, like crocheting and reading.
Careers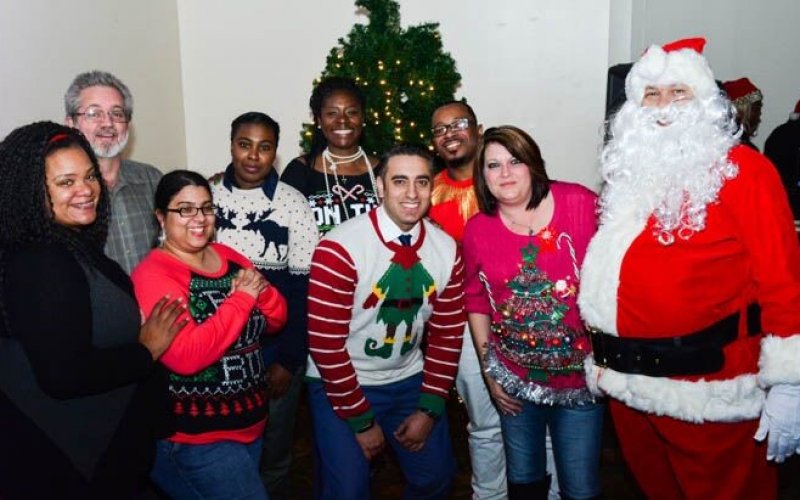 Join Our Team
Stablegold Hospitality believes in the core values of integrity, strong work ethic and continuous self improvement.

We also would like to make a positive impact on our employees by providing them educational initiatives as well as quick career advancement opportunities within our organization.

If you feel like this might be the right culture for you....fill out an employment application! We are always on the look out for great talents in management, front desk, housekeeping, and maintenance positions.

We look forward to hearing from you!!
Apply Today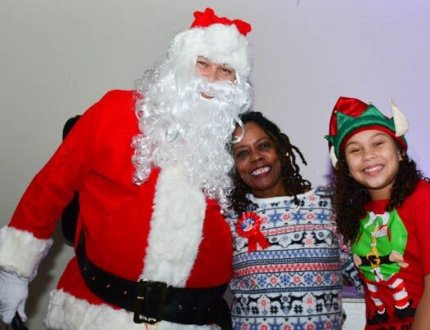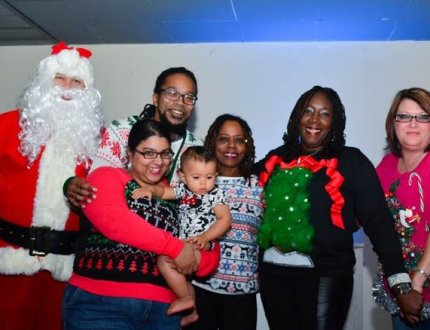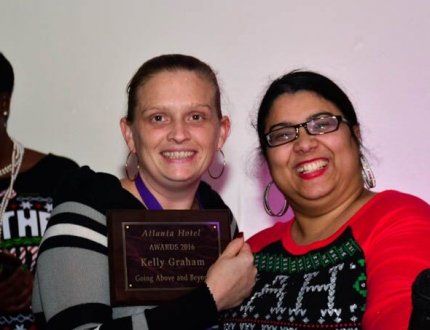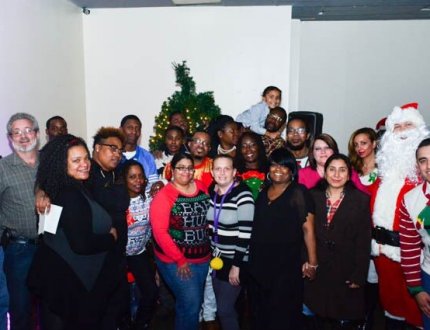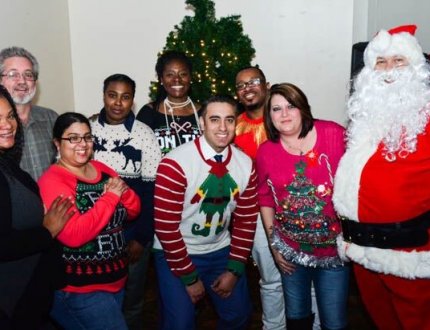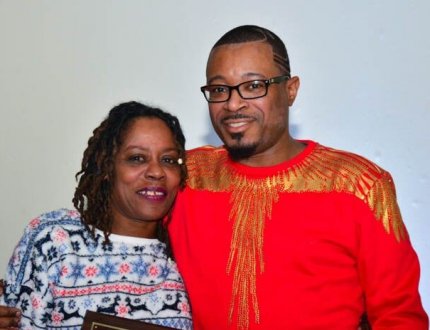 Stablegold Hospitality Christmas Party
Stablegold Hospitality hosted its 5th annual Christmas party on December 15th, 2016. The staff had a great time and even had a surprise visit from Santa!! Leaders and team members within the organization were recognized for their tireless efforts and great results throughout the year. SGH is so proud of our amazing people and we hope you are as well! Merry Christmas and Happy Holidays to all!