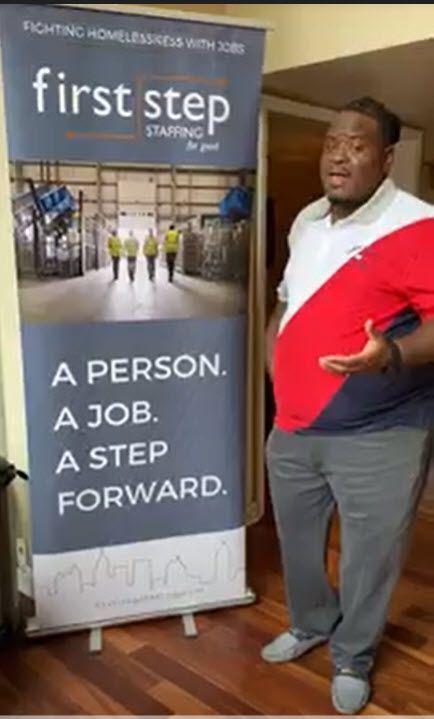 After months of uncertainty about their job prospects, approximately 20 residents of Economy Hotel Marietta saw their first sign of relief with help close at hand during the First Step Staffing Job Fair, held on site, on June 24th.
Job Fairs have been an ongoing event over the last five months at various Economy Hotel locations ever since a partnership was established with First Step Staffing earlier this year.
Stablegold Hospitality PR Foundations Manager Donica Davis believes these job fairs are essential to helping some hotel residents get back on their feet. "This gets them on the right track towards leaving transitional housing, and gives them the resources to do that," said Davis. "The event is solely geared to benefit our residents, so they can afford daily necessities."
Davis also works hard to build trust with First Staff by following up on all new recruits and ensuring they keep up with their job commitments.
First Step Staffing is a non-profit organization that primarily helps those who are homeless, veterans, and/or individuals experiencing barriers to finding employment. If needed, they provide transportation to/from work and, through partnerships like ours, deeply discounted accommodation.
The fair are also open to the public at large, and Davis is hoping to see even more members of the community attend upcoming job fairs at Economy Hotel Forest Park this summer.