Dekalb County Chamber of Commerce presented Stablegold Hospitality (SGH) with the APEX Business of the Year Award, in the applicable revenue category, on June 26th.
SGH was presented with its sparkling trophy during the Awards Ceremony at the Courtyard By Marriott Atlanta venue in Decatur Downtown.
Only two months earlier, Atlanta Inno, partnering with Atlanta Business Chronicle, prophesied SGH correctly on this year's '50 on Fire' list for being one of Atlanta's 50 Most Innovative Startups in the Government, Advocacy and Education Category.
"Our business model is to go into areas and acquire assets that, many time, people don't want ... and then convert these units to help create opportunities for employment and various sectors of the economy," said SGH CEO Ali Jamal during the acceptance speech at Dekalb County's Chamber of Commerce Awards Ceremony. "We're really excited to be a part of Dekalb County, they have been a great support for our company," said Jamal.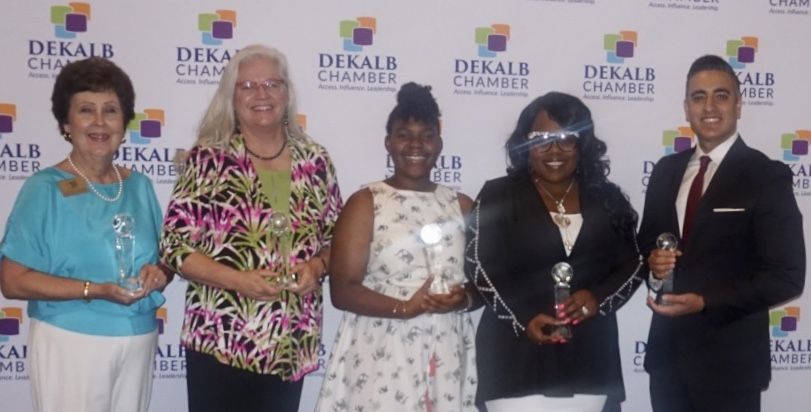 Backgrounder:
Stablegold Hospitality is a real estate investment company that specializes in affordable accommodations for low/no income individuals and families. It's CEO, Ali Jamal, decided to do something out-of-the-box for the hotel industry and took a page from Wal-Mart, placing focus on volume vs. room rates. This ingenuity has developed a unique business model that allows the company to serve a demographic most businesses shy away from and, in doing so, performs a service for the local community by saving and re-purposing buildings that might otherwise remain vacant. What started in 2011 as one rundown and shutdown hotel is now a thriving business, which includes approximately 1500 Metro Atlanta rental units - consisting of seven independently operated extended stay hotels and single family residential housing - and employs more than 100 people in Georgia.